Developed by Red Hook studios, "Darkest Dungeon" is an intimidatingly deep RPG game. You lead a team of 2D adventurers through dark, gritty, randomly generated dungeons. This game challenges the notion of RPGs and turn-based battles. The player not only has to manage their character's health but also their stress levels.
If a character sustains high-stress levels, they're likely to perform poorly in battle and even lose their mental state. You're tasked with recruiting a team of people to traverse these dungeons. It's unpredictable and random nature makes it a difficult challenge for anyone who dares to attempt it.
Darkest Dungeon is an amazing game that leaves many wanting more. If you're open to other insidiously difficult games just like this, here's a list of ten games like Darkest Dungeon.  
10. Vinland: Dead A Definitive Collection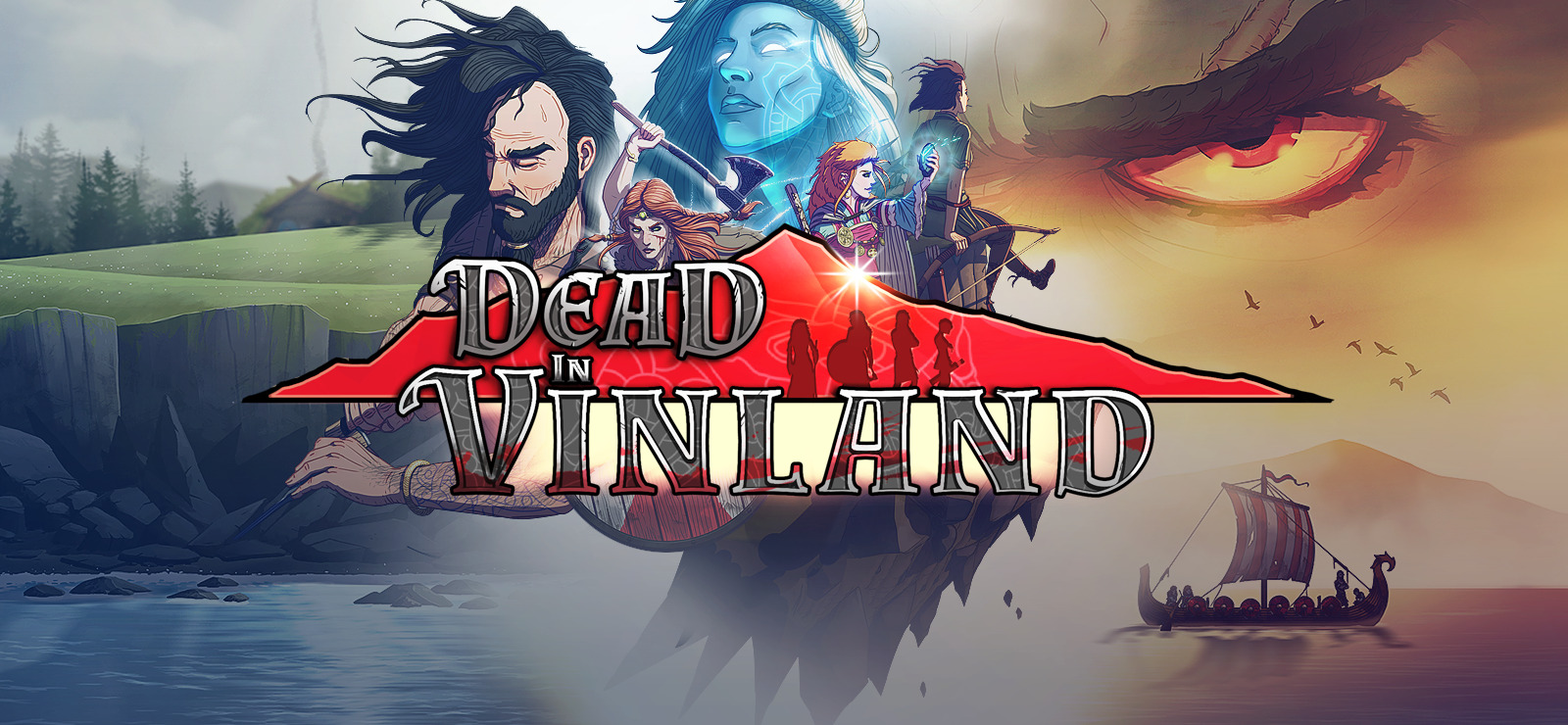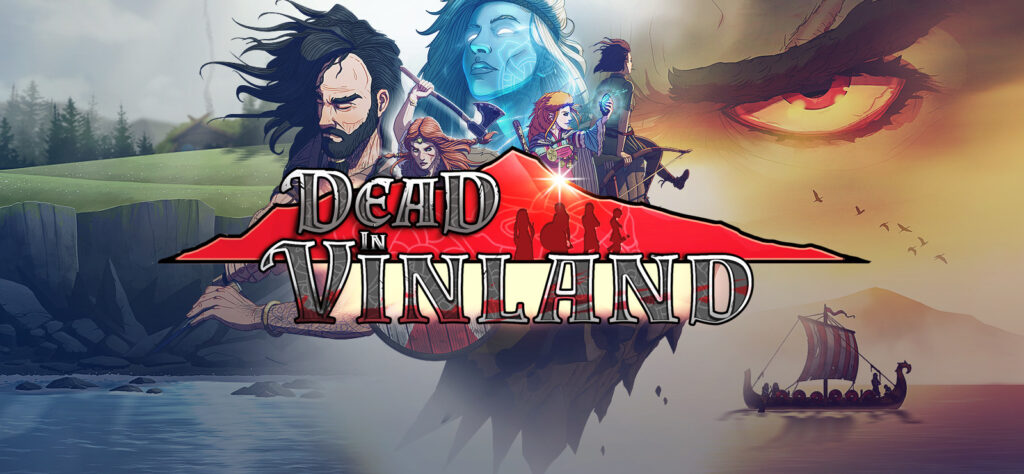 Dead in Vinland is a survival turn-based RPG game that has you defending a family of exiled Vikings who've landed on a remote magic island. The island is filled with deadly enemies who won't rest until they see you five feet under.
Along with dealing with random oddities of the island, you must seek food, balance people's needs to survive, and build a new home in a very hostile environment. The combat system shares many similarities with Darkest Dungeon and even includes a depression meter for your team.
Encountering odd situations and screaming barbarians will keep you on your toes in this wonderful game.  
Gameplay & Visual Fidelity
Chrome Engine 6 makes the game look better than ever. While it's not as visually appealing as Dying Light, you can still expect it to be an insanely big touch-up. Although animations and models of characters are outdated, it's still a decent enough game to keep you playing.
It follows a simple attack & defense-based gameplay. You will experience the same controls as most FPS titles. Your combat will be centered on melee weapons, not guns. If that doesn't sound appealing enough, then you should try heading into the co-op madness present in this title.
Multiplayer & Exploration
You and your friends can collaborate to fight off the zombie invasion. You need to survive in this insane world. There are several locations you can explore.
From the deserted city to secluded beaches, there's always something to look forward to. Although there will be many zombies ready to welcome you, it is still a pleasant experience to open their eyes.
Combine that with the terror, destruction, and madness of the world and you have a story.
9. Iratus, Lord of the Dead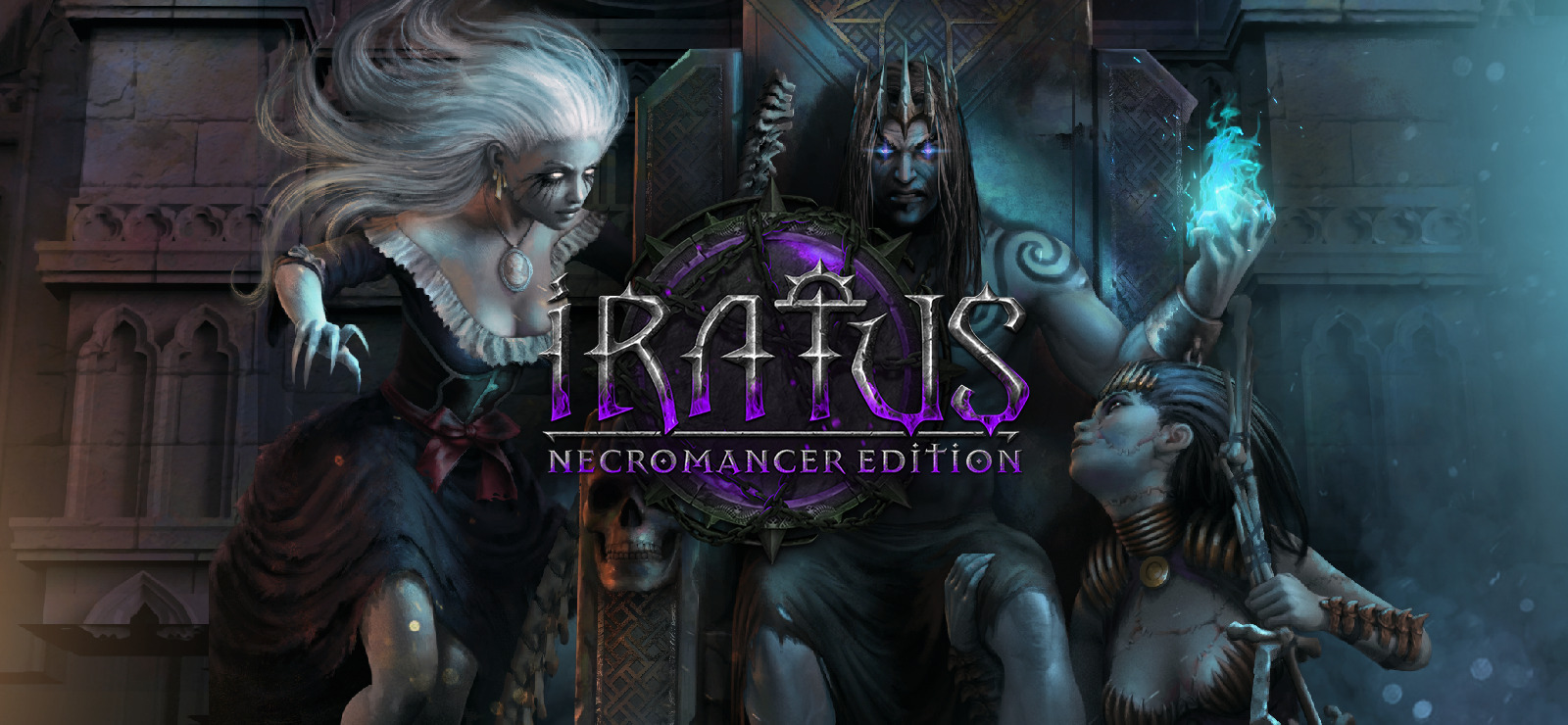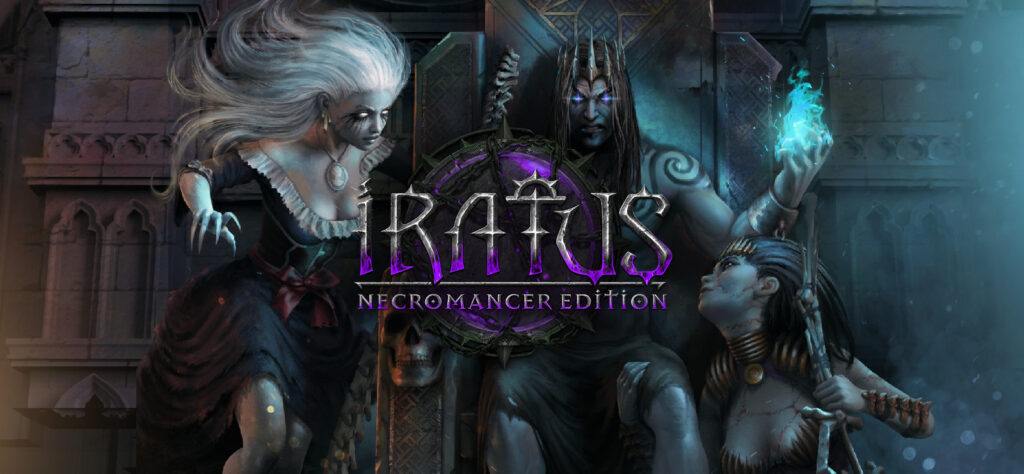 Iratus: Lord of the Dead, a tactical RPG is set in a fantasy world. Developed by Unfrozen, you take control of a powerful Necromancer who can summon undead forces with the goal of taking over humanity. 
You take revenge against those who imprisoned you by building new bases, leveling up your monsters, and slaying those who stand in your way. Similarly to Darkest Dungeons, it has a gothic feel and roguelike RPG elements.
There's stress-based and physical damage you have to deal with and potentially losing the higher-level minions you worked so hard on leveling up. The eerie music and fantastic voice acting make this game a must-play for Darkest Dungeon fans.  
Gameplay & Visual Fidelity
This is a classic take on an old format, which works well for a wide range of people. Iratus: Lord of the Dead shares many similarities with Darkest Dungeon. It uses its visuals to create a unique and great experience.
Iratus is visually striking and very easy to play. Its aesthetics rival many popular browser games. Plus, the battles are challenging, and you'll get hooked in no time.
What to Expect?
This game will test your strategic and mental skills. With every turn coming attached with a certain "weight" to it, a round will never feel stale. The game is lacking in content so the joy may be fleeting.
Luckily, the journey is as interesting as it could possibly be, so you'll have a great time challenging your foes in Unfrozen's Iratus: Lord of the Dead.
8. Deep Sky Derelicts: The Definitive Edition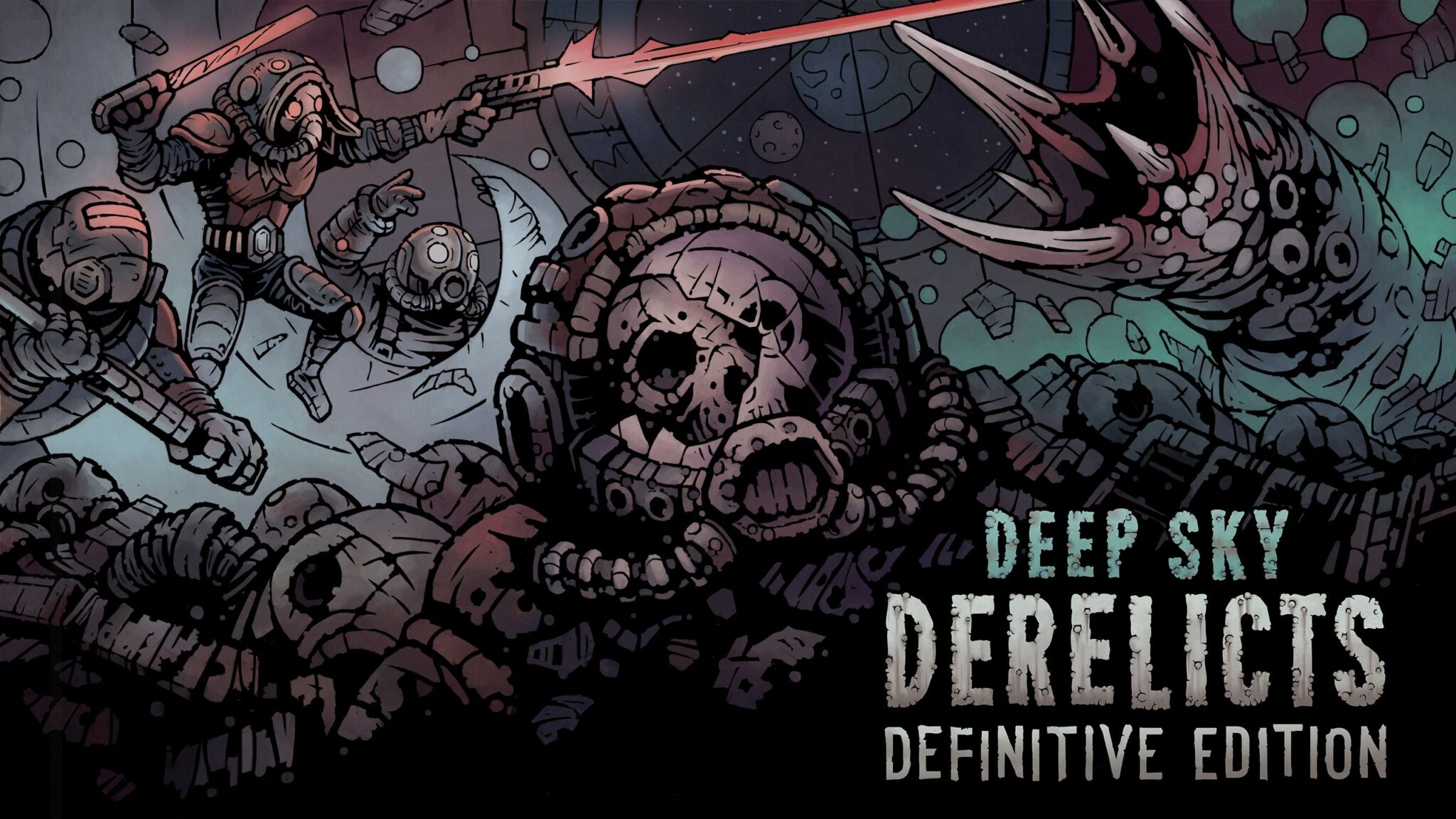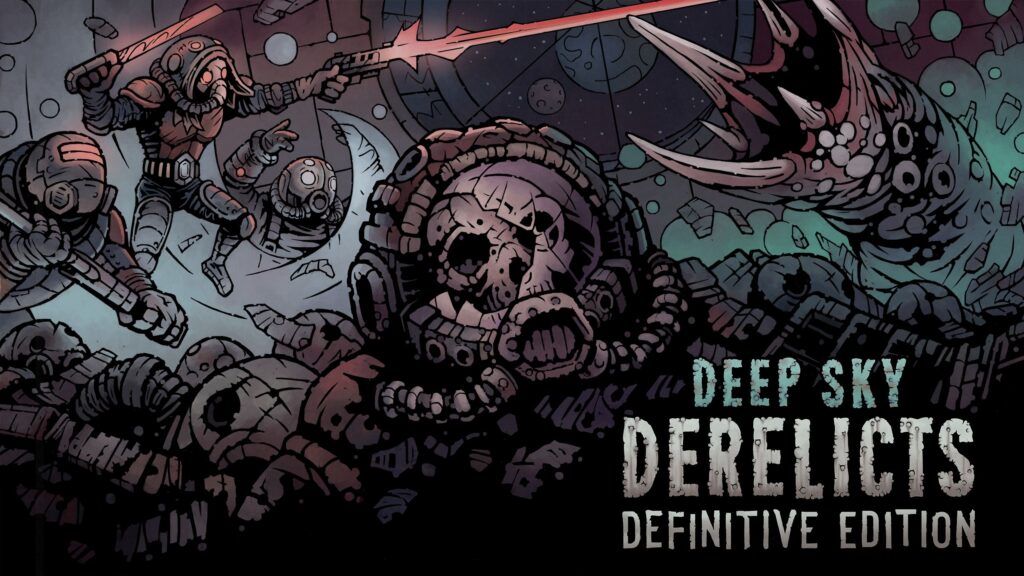 In Deep Sky Derelicts, instead of exploring dungeons, you're exploring derelict spaceships. This futuristic treasure hunt adventure blends the elements of roguelike games and a tactical deck-building system.
As a mercenary, you help to scavenge ship in order to discover information about another ship believed to be rich with treasures. The game's strategy elements can be a hook to players. 
Every move you make can cost energy, and the combat system requires an assembly of cards, each containing specific attributes to use against opponents you battle.  Deep Sky Derelicts is easy to get lost in and promises to keep you hooked until the end.  
Gameplay & Visual Fidelity
This game is a masterpiece in how to present 2D animation in a way that appeals to everyone. With each attack rendered to be a comic book style illustration, the visuals feel as fantastic as ever – aside from the bland backdrops.
XCOM focuses less on player interaction with the game. You have many options beyond cosmetics. Plus, you won't be limited to a single class either. The number of personal adjustments you can make to this game is overwhelming.
What to Expect?
Unfortunately, the game is like an untapped treasure trove – even for its developers. It is plagued by technical problems and bugs that can not only make it less fun, but also ruin gameplay.
The difficulty levels aren't really optimized, so you'll be receiving a new surprise every time you load into a match. The game is very engaging and fun to play, despite all this. Therefore, we'd recommend you give it a try regardless.
7. Legend of Keepers – Career as a Dungeon Master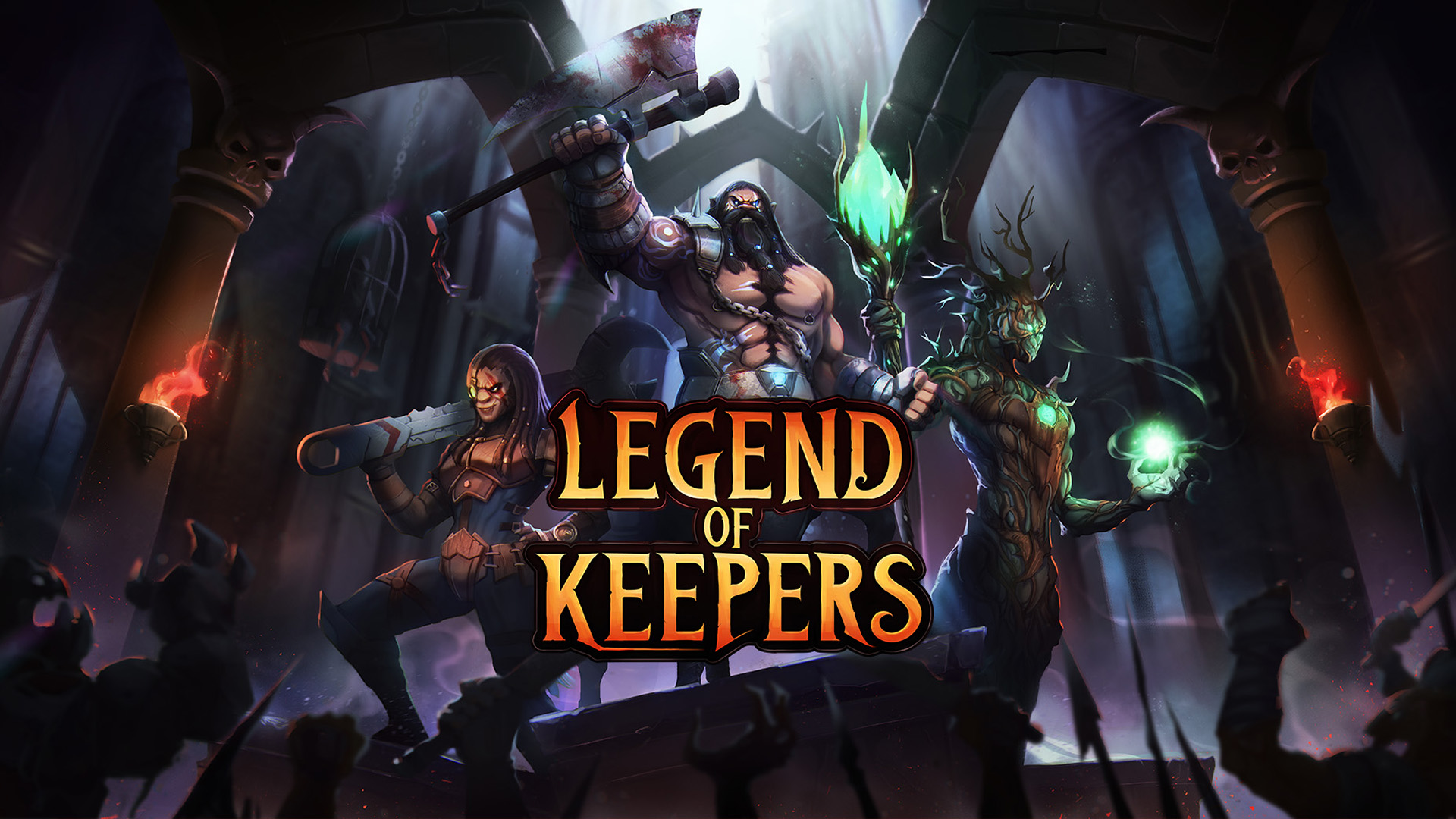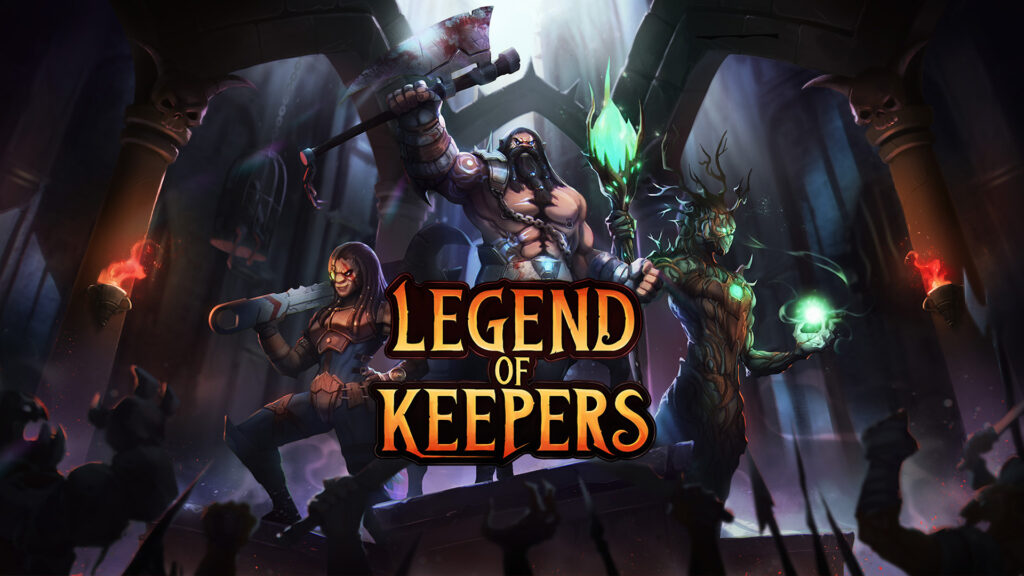 Instead of exploring dungeons, how would you like to defend them from your dungeon master overloads? That's the unique spin you'll find playing Legend of Keepers: Career of a Dungeon Master.
The developers at Goblinz Studio took several dungeon exploration ideas and offered a fun twist to them. The unique dungeon management and rogue-lite style game see you hired by a dungeon company to keep their treasures safe.
You're tasked with hiring monsters and managing employees while setting traps for heroes who wander into your dungeon. Also, ensure your employees are happy, or they'll form a worker's strike! These are just some of the random elements found in this amusing game.   
Gameplay & Visual Fidelity
Heroes usually tend to go to dungeons to defeat the evil lord, but since you're the lord, you need to be as crafty as possible in order to win. The Legend of Keepers will keep you entertained for most of the early game.
The game is visually stunning and has a great gameplay experience. Roguelike elements allow the game to be more than a simple management sim. It can become a truly unique experience.
What to Expect?
Goblinz Studio is acutely aware of the problems that can come from deviating form the genre. It can feel repetitive at times. The difficulty settings are set for newbies so it is easy to clear Legend of Keepers.
Aside from that, it's a complete experience packaged into a single game. Therefore, you will always have something to do – whether it's about sapping the spirit of the heroes with your strategic placement or just wearing them down before the final battle.
6. Battle Chasers: Nightwar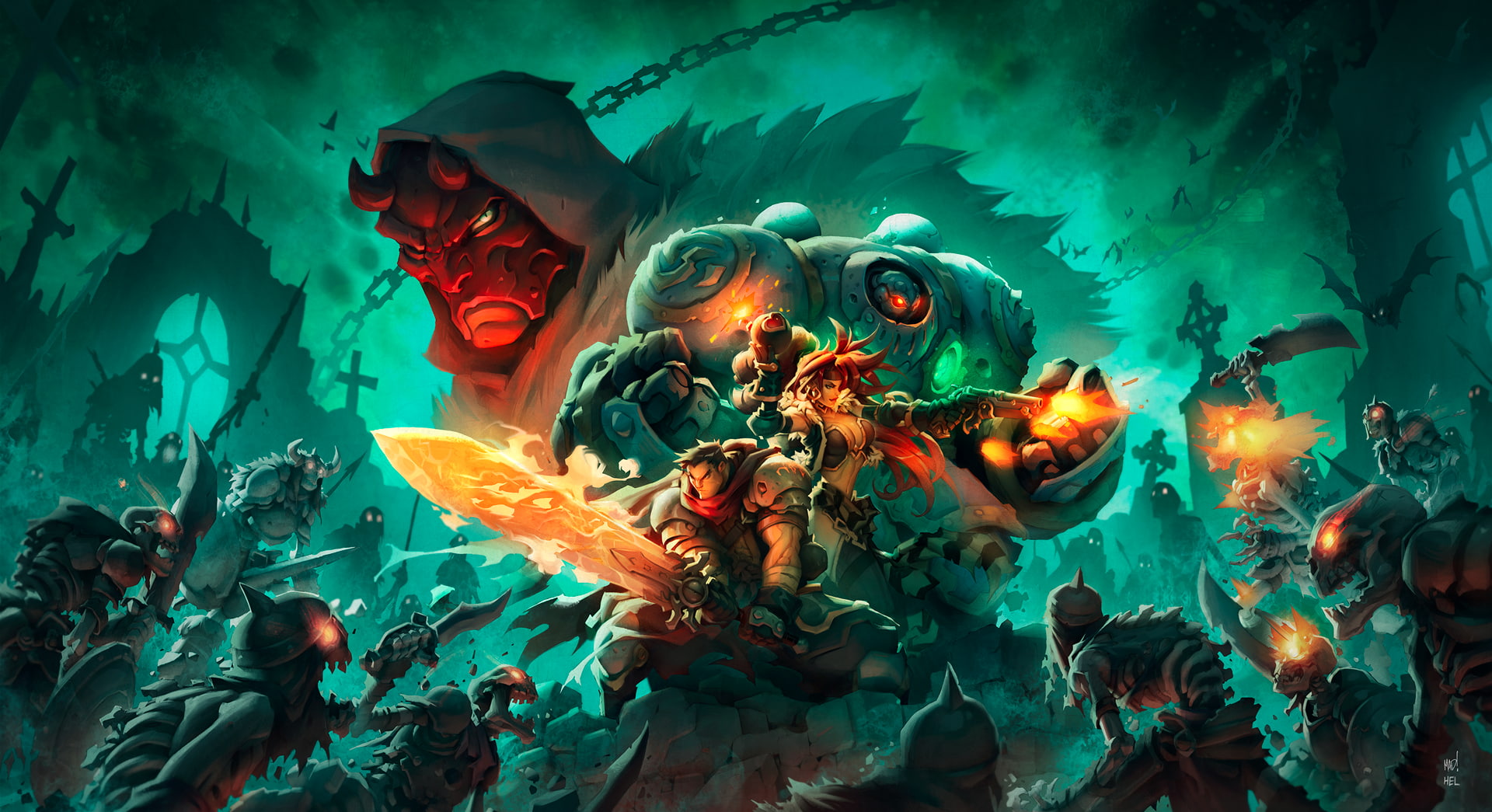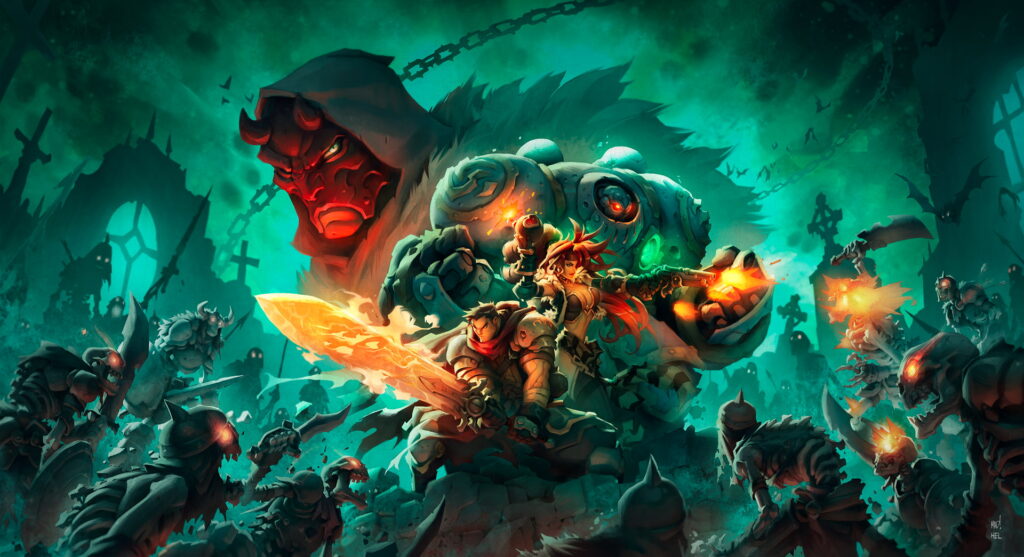 Based on a popular comic from the 1990s, Battle Chasers: Nightwar pokes the nostalgic feelings of "old school" RPG games while still featuring modernized game mechanics.
You can freely roam the vast, fantasy-rich open world in this highly detailed world.  The combat system has a learning curve, but once you understand it, the game is truly enjoyable.
If you crave a deep exploration game filled with dungeons to explore, hardened enemies to battle, secret treasure, mini-games, and other elements, we recommend this game.  
Gameplay & Visual Fidelity
It features hard-animated cinematics which do a great job of setting the foundation for the game. The game's unique art style grabs your attention and takes you into its world of steampunk and fantasy.
While the opening is the most striking aspect of the game, you'd find a lot of opportunities to grind in order to push your steampunk blacksmithing dreams to fruition. It's system is based on classic JRPGs, so you might get flabbergasted by the sheer number of attacks, perks, combos and vice versa.
What to Expect?
The game has grinding – a lot of it. The first few hours are very smooth and keep the game moving, but the latter stages can be quite demanding. The story is made more enjoyable by the addition of new characters. You feel like you're a part of it.
Unfortunately, the game isn't nearly as balanced as it should be, but it wears off in the grand scheme. Besides, you're here to enjoy the game as a whole, so going through a little bit of trouble only boosts the experience.
5. Vambrace: Cold Soul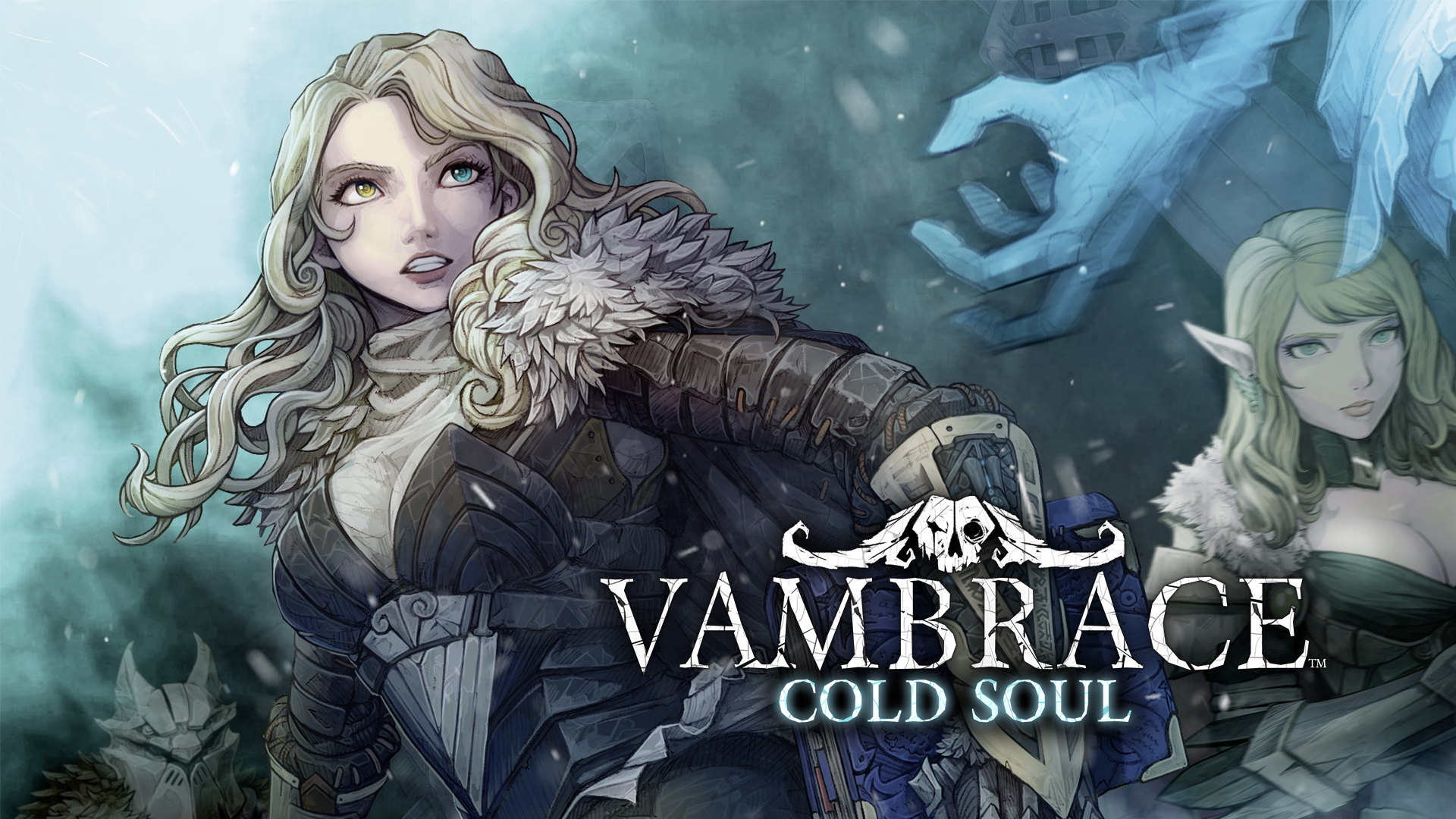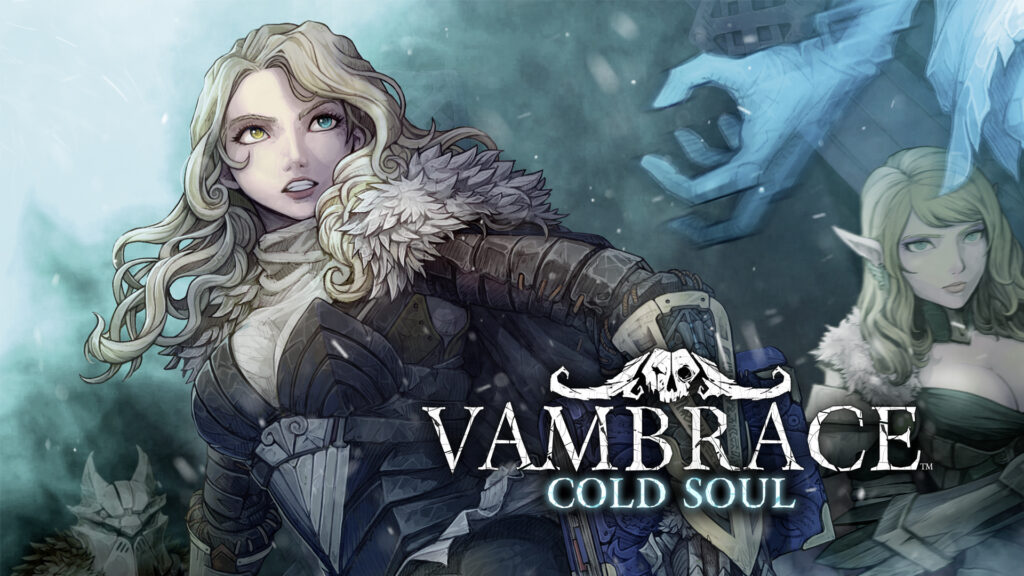 Vambrace: Cold Soul is constructed in a similar fashion to Darkest Dungeon. Its format leans heavily on Darkest Dungeon but draws its own inspiration for its art style and certain gameplay mechanics. 
Yet, the JRPG-styled rogue-lite shares obvious similarities to Darkest Dungeon. Turn-based combat has many classes and positions that can attack certain enemies. Additionally, you'll need to scavenge for resources, recruit companions and deal with random traps.
Even with the patches that aimed to reduce its difficulty, the game still presents challenges that might make Darkest Dungeon feel like a walk in the park. This game fills the gap that Darkest Dungeon left for fans. 
Gameplay & Visual Fidelity
What happens when digital art is combined with a well-rounded combat system? Unfortunately, that's the only striking aspect of the game. This game is a mess because of the many menus and lack of foreplay.
The real journey begins once you can accept and move on. You can unleash your turn-based strategic prowess to defeat a multitude of enemies. Although the combat system in the game isn't particularly striking, it can be expected to keep the proceedings monotonous.
What to Expect?
The game is too complicated. In a matter of hours, you can move from small-scale to large-scale battles. Vambrance's looting system is very flexible and will do what it pleases. Apart from its balance issues, this game can be very enjoyable, especially when you take into account the amazing graphics.
However, there's a considerable amount of grinding here as well. This game is only enjoyable if you take the time to play it. An amazing amount of artistic prowess has been exercised in the city of Icenaire, so it'll be a shame if you don't at least try it.
4. Robothorium: Cyberpunk Dungeon Crawler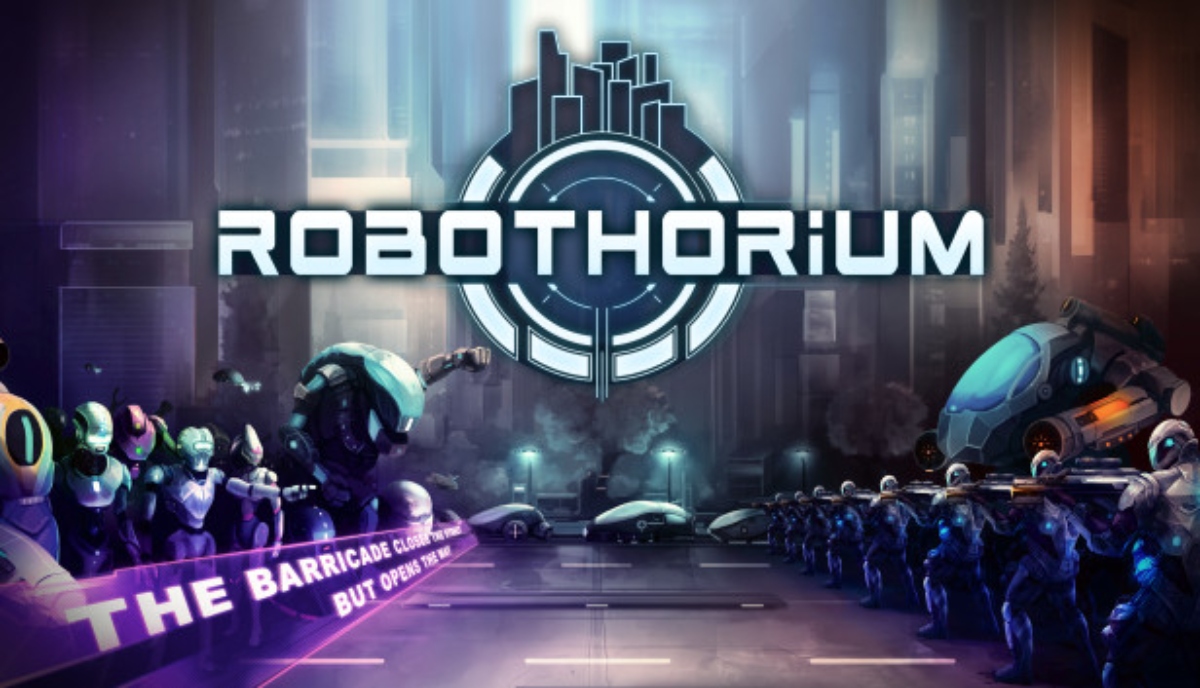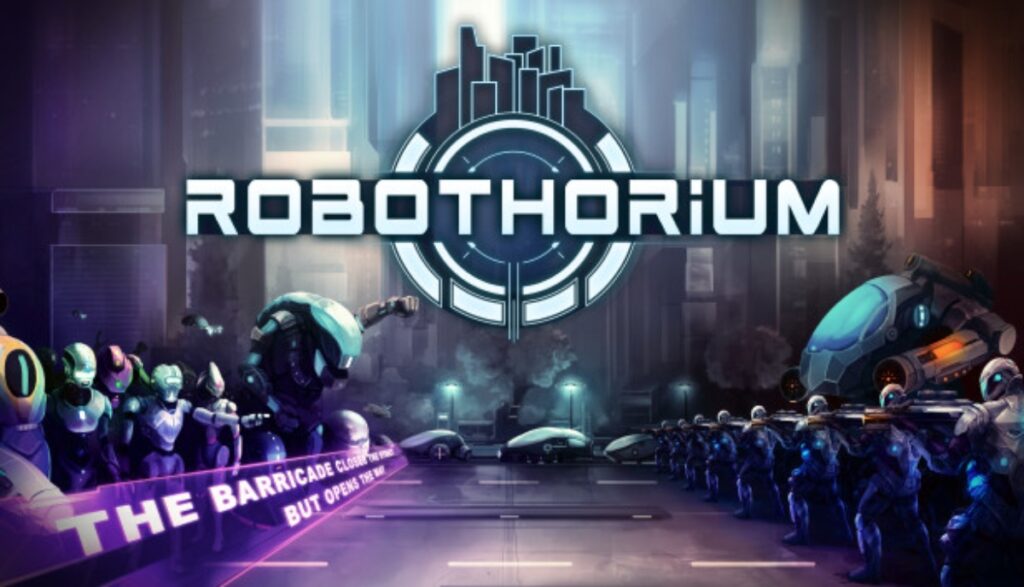 Robothorium: Cyberpunk Dungeon Crawler is a simple turn-based dungeon crawling RPG published by Goblinz Studio. Set in a dystopian future, you'll be placed in a David versus Goliath-style battle against an evil corporation.
A party of three leads a group of robots and a group of humans through areas that look like dungeons in order to defeat the evil corporation. Combat is the most enjoyable part of the game. 
Monitoring your robot's stats is very reminiscent of old-school RPG games and offers you various ways to fight enemies. It's not particularly difficult, but it's fun, and its expansive combat system supersedes any of its cons.    
Gameplay & Visual Fidelity
This game is well-crafted and knows how to reach its target audience. It is difficult to keep track of the time because all of the elements are so well integrated. The visuals are not bad for a switch title.
Robothorium is a game that fully understands its target audience. It appeals to them in a way few other titles can. Although graphics may not be the game's main selling point, the gameplay makes up for it.
What to Expect?
It's a well-told story with a bunch of carefully tuned elements. While the combat can be felt 'slow' at times, the game is a masterclass – standing just behind Darkest Dungeon. You'd be using the cruise control much more often than you think.
The game's premise is very similar to other titles of its genre. However, once you start playing it in real life, things take a complete turn. With a more-than-compelling title at hand, you'd find your eyes glued to the screen.
3. Sin Slayers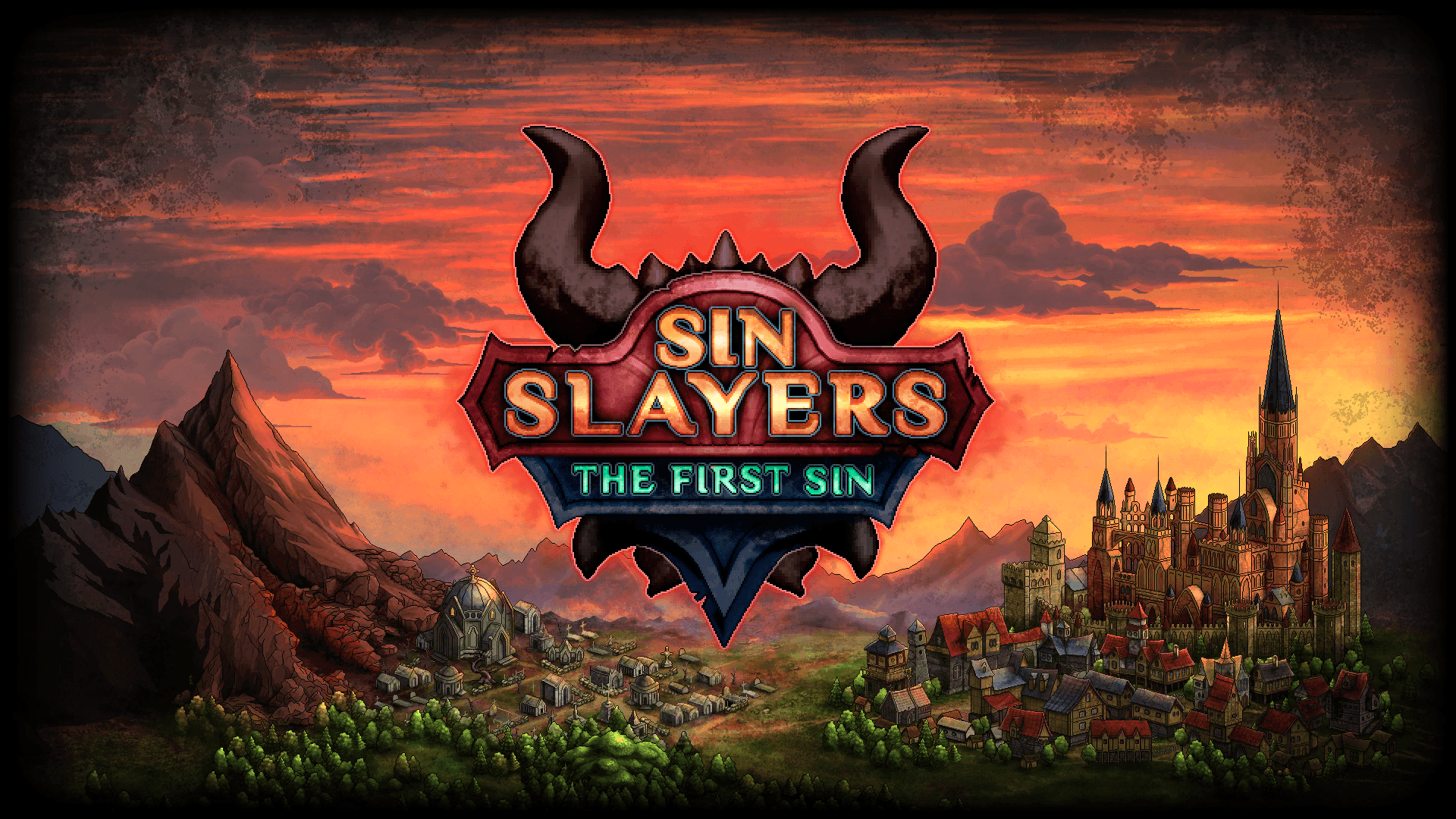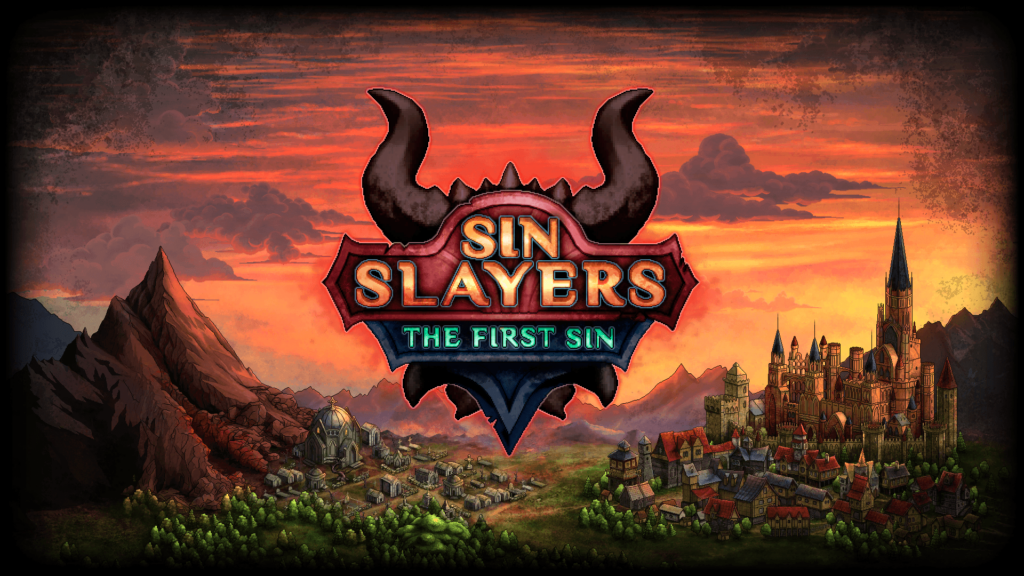 Sin Slayers is a combination of JRPG and roguelike. Your decisions will decide how tough your enemies are in combat. Developed by goonswarm, Sin Slayers is a turn-based RPG, which shares its inspiration with Darkest Dungeon.
You traverse with a group of three heroes through randomly generated maps in a world inspired by the seven deadly sins. Here, you'll face hordes of monsters, possessed humans, traps, sub-bosses, and ultimately the Sin-Lords themselves.
You'll explore dangerous dungeons and level up your characters in the process. This charming indie title is worth your time.  
Gameplay & Visual Fidelity
It isn't known for its beauty, visually or in difficulty. There are the usual browser graphics, with 2-step animations. However, the gameplay tells an entirely different story.
The battle mechanics and UI look very similar to Darkest Dungeon. As for the graphics – at least the game doesn't look like a ripped-off version of super Mario.
What to Expect?
There are seven ways you can win. With the map possessing a similar number of areas, you'd think there was a certain depth to the story. Since that's not the case, the game is almost entirely carried by its stunning gameplay.
It's a title that's a rather hit-or-miss experience for players. If you like it, you become a devout follower, but if you don't, then no power can make you think otherwise. Since more people belong to the first category, we'd recommend you give it a try.
2. Mad Crown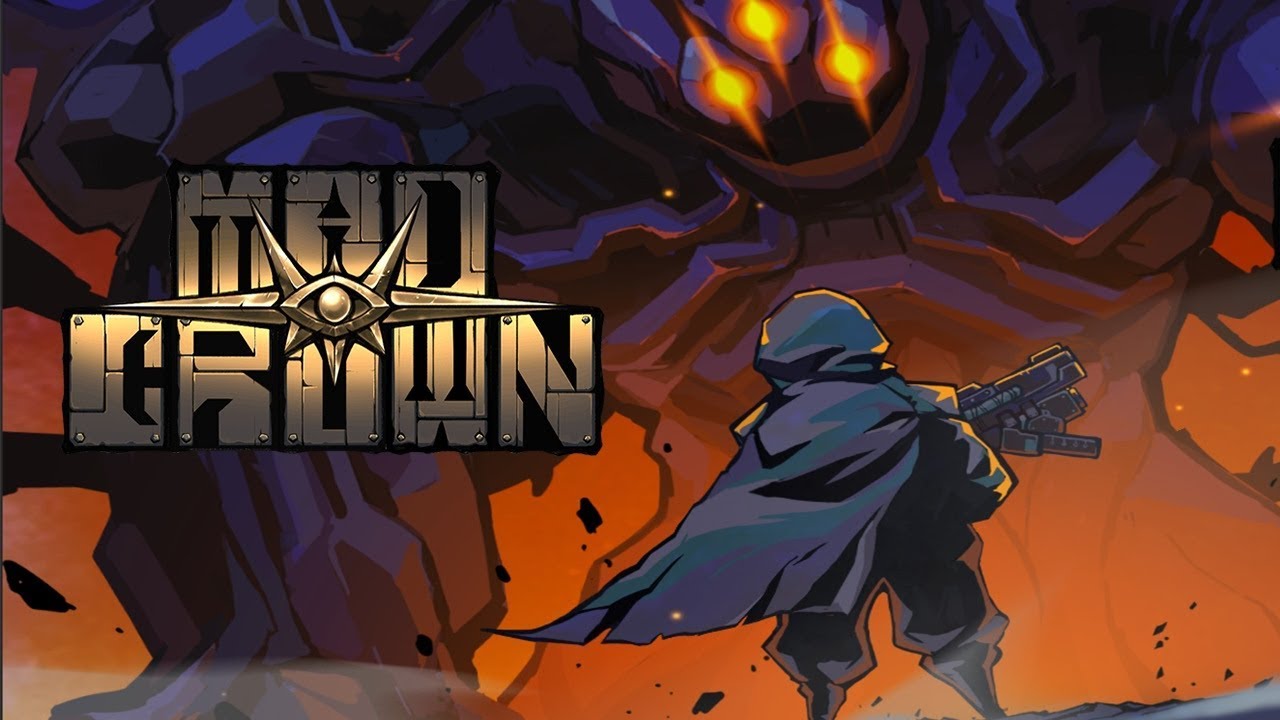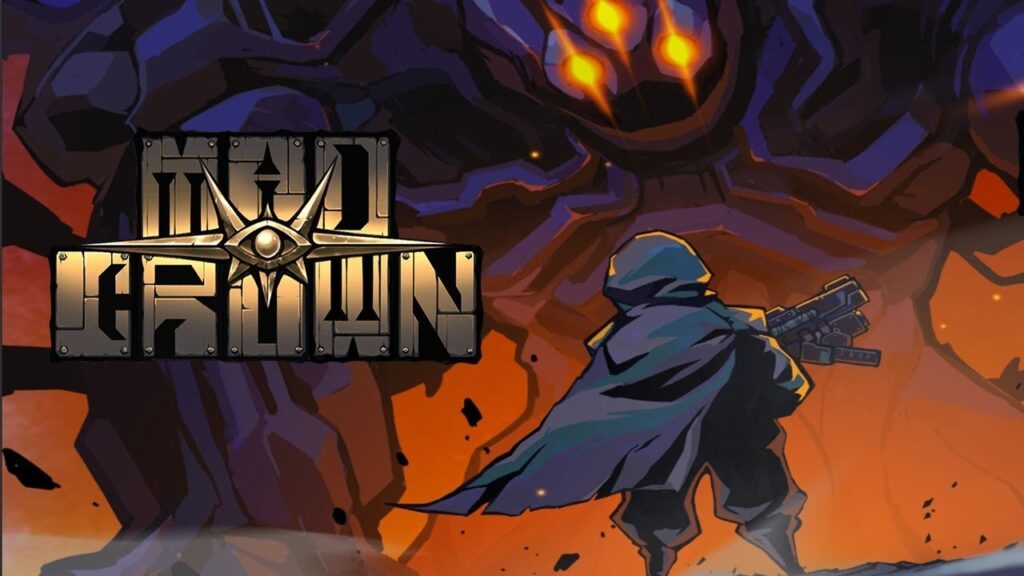 Mad Crown warns of the difficulty from the start. This Roguelike RPG takes place in a post-apocalyptic setting that sees all humanity destroyed. The survivors of civilization must rebuild their society and try to start again.
Yet, they face a hostile world filled with hideous environments with grotesque creatures. You take on the role of an explorer who seeks to find the Mad Crown, which holds great power.
You'll have to deal with limited resources, plan your combat strategy effectively, and battle enemies in randomly generated dungeons. It's a wonderful post-Darkest Dungeon game for fans of dungeon exploring.  
Gameplay & Visual Fidelity
Mad Crown features a rich, visually pleasing environment that is inspired by Plants Vs Zombies. The amount of detail and thought put into this game is borderline insane, and it continues to grow on you until you're hit with the harsh reality check of its difficulty.
The gameplay is smoothened from the JRPG style. Although the game is difficult to complete, it's not impossible to look away from the screen. Although the game is simple, the thought process required to complete one late-game round of the game is insane.
What to Expect?
The world is well-designed and contains almost all the elements necessary for the game to be enjoyable. Since it is essentially just a turn-based RPG, we'd recommend you focus more on the overall experience.
Due to the way they speak, the characters seem real. It feels very much like the developers put in a lot of effort. The game's difficulty is a little too restrictive for its intended audience.
1. Battle Brothers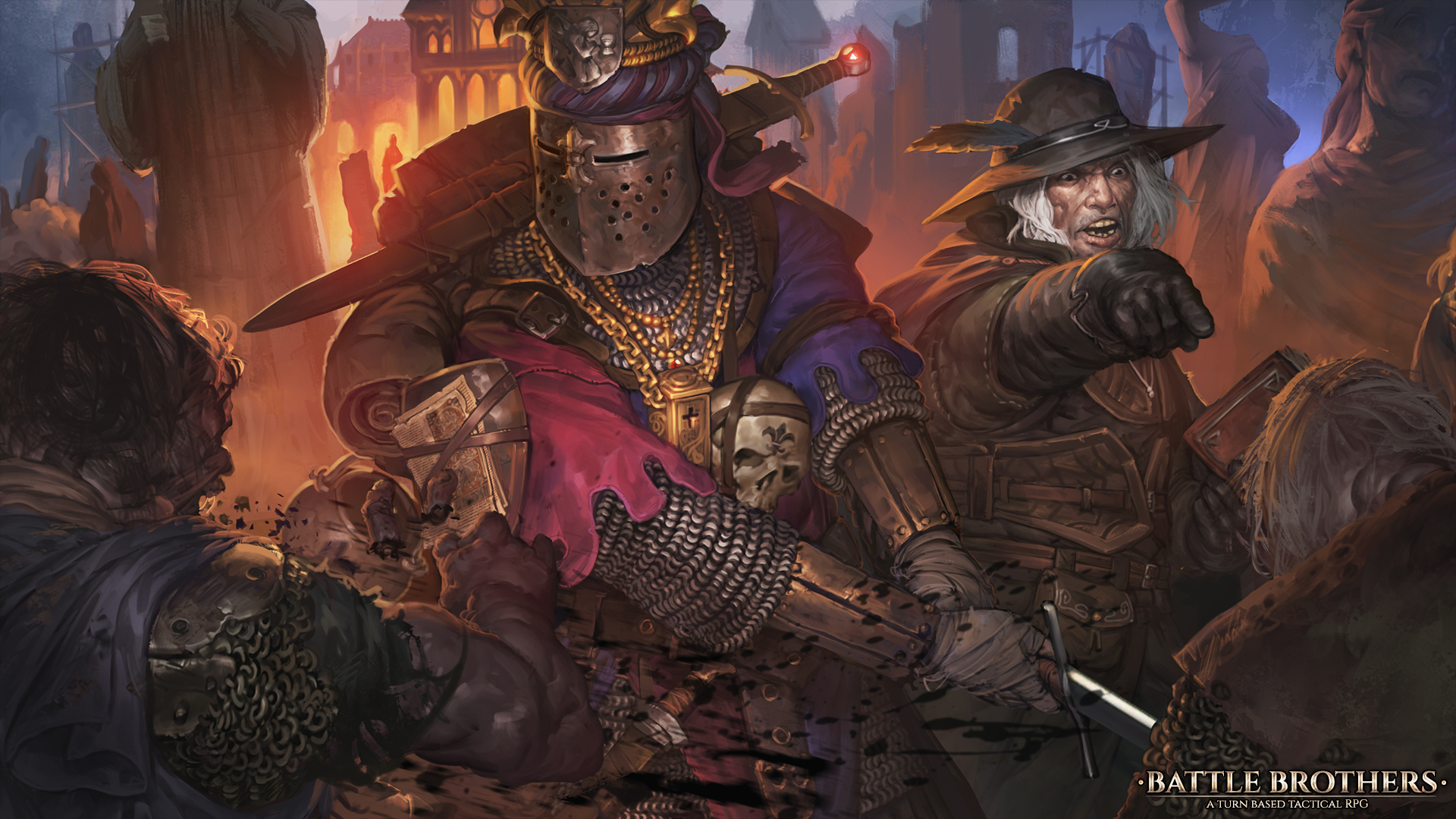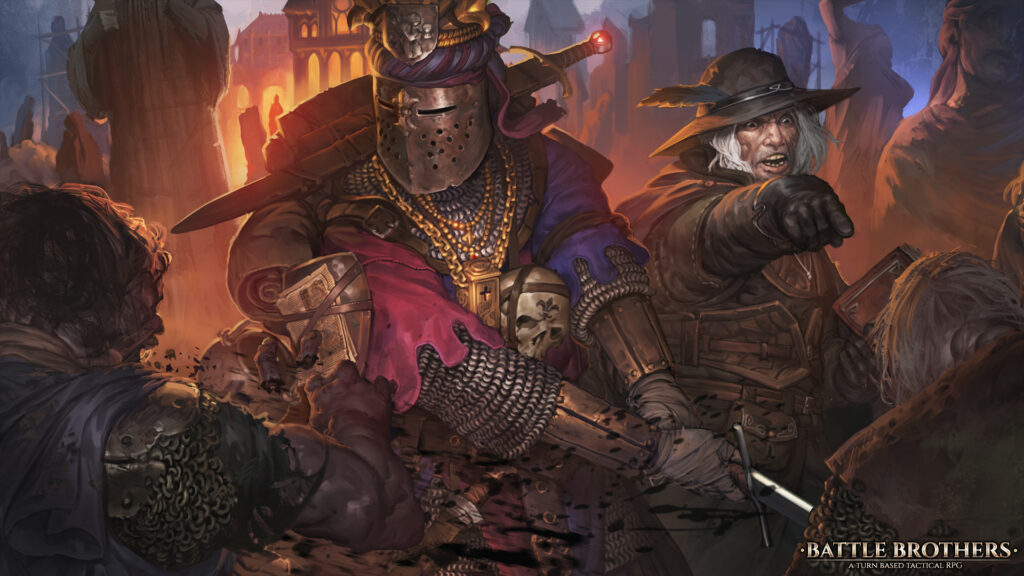 Battle Brothers is a turn-based RPG where you lead a mercenary business in a medieval fantasy universe. This challenging game puts you in a fantasy world where you can do anything.
You can travel to any place on the world map to accept contracts, make money, or ally yourself with a noble to explore the unknown. Similar to Darkest Dungeon you can recruit, train and manage troops in order to accomplish your goals.
You can build them for specific roles in order to give yourself a tactical advantage during battle. You must manage your resources and injuries in order to survive. The procedurally generated open universe is a constant battle for survival that forces you to constantly adapt new gameplay strategies. 
Gameplay & Visual Fidelity
The game's visuals remind me of a classic worldbuilder. The Battle Brothers atmosphere is meant to be as welcoming as possible. However, the gameplay tells a different story.
The game will guide you through the world-building and ingame mechanics. It's essentially a mercenary experience that goes beyond simple JRPGs. Each task comes with a fair compensation that is fair to the player.
What to Expect?
You can expect every element of a turn-based RPG in its truest form. Everything will feel like it was intended, from finding mercenary jobs and escorting trading vans. It seems that the devs have given a lot thought to the micro-elements in the game. Thus, it'll be really hard to get bored – even after playing for hours.
The game doesn't adapt well to console environments. Therefore, you'd find that experience riddled with bugs. If you're on a PC, then everything is buttery smooth. The only lacking aspect is the mediocre story – and even that has lesser potholes compared to popular titles.
Final Notes 
While no game can truly take Darkest Dungeon's place, these recommended titles have come close to imitating the same level of fun, in their own unique way, found in the original masterpiece. If you're looking to fill the void left by Darkest Dungeon, these games will surely fulfill that goal.