Persona This is a well-known spin-off from Altus' Megami Tensei A series that features various combat RPG games. It is set in a high school with a cast of students serving as the main characters. Persona's unique concept of self exploration and the human mind is what makes it stand out.
The series became very popular outside Japan when the first part of the spin-off series, 'Revelations: Persona' was released for North American players in 1996 on PlayStation. The series has had several games since then, with the latest mainline entry, 'Persona 5,' released in 2016.
Persona 5 Royal Persona 5 was remastered and released in 2020 For PlayStation 4 PlayStation 4 Pro. This popular series was not available on mainstream consoles such as the PlayStation 4. Xbox Nintendo Switch. The popular JRPG was released officially for next-generation consoles such as Nintendo Switch, PlayStation 5 and Xbox One.|S, and PC on October 21, 2022
Both the Xbox and Nintendo Switch versions include the DLCs at no cost. The game's arrival on modern platforms was marketed heavily with displays and advertising boards worldwide.
New York, Las Vegas, Shibuya, London, Hong Kong, Seoul… and more!

All over the globe, calling cards are starting to appear! The Phantom Thieves of Hearts really are taking over! ? #P5R pic.twitter.com/k8la5QuZRV

— Official ATLUS West (@Atlus_West) October 22, 2022
Persona 5 Royal, which is currently ranked at 35,474 Peak concurrent players 24 hours On Steam With a 93.56% Score based on 4,636 User reviews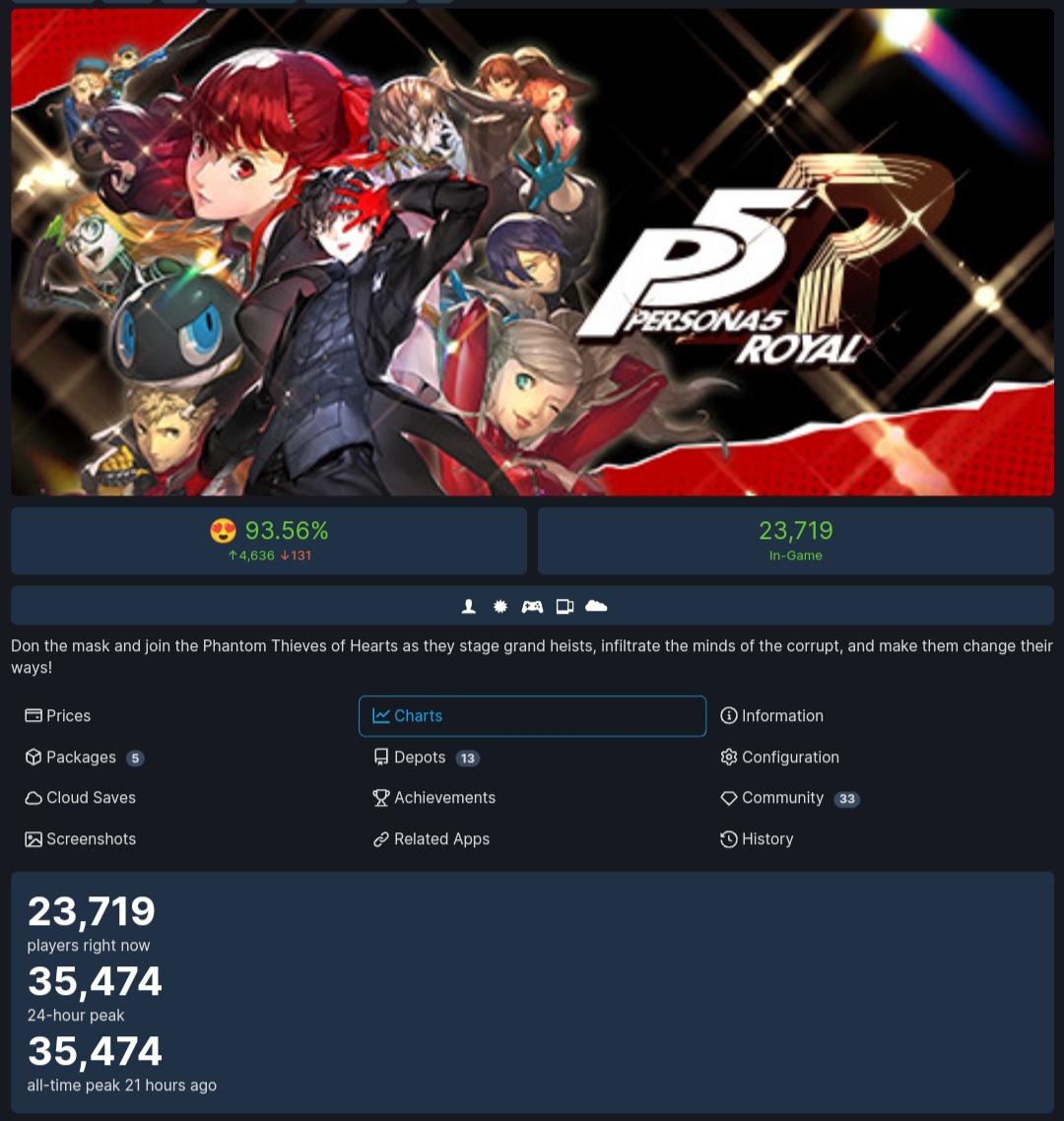 It is loved by fans and well-received even by critics. At the time of writing, the game was rated the highest on PC with a score o 0 97/100 By Metacritic.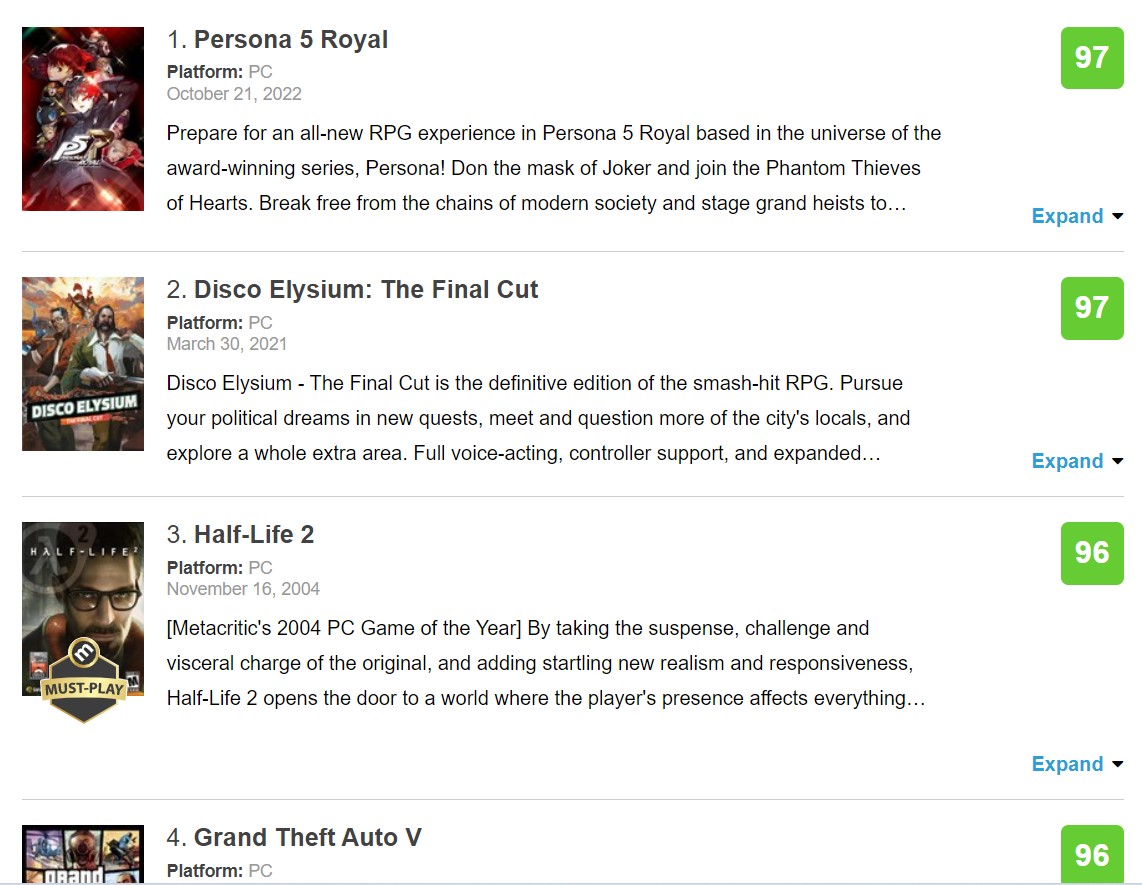 These scores take Persona 5 Royal on top of the list above some classic highly rated games like Grand Theft Auto 5 ~96/100 and Half-Life 2 ~96/100.
Persona 5 Royal is a strong seller outside of Japan. Five million copies are available worldwide Include the base version.
These scores may not be final and could change over time as more reviews are added. Have you tried the JRPG? Please leave your comments below.
Bayonetta 3 Voice Actor Changed her Statement From $4k To $15k for Role