A new year is supposed to be a promise of a new start. It's supposed to bring change and leave us reflecting on our failures and achievements of the year prior. We're sure all that's true, but this new year, we're way too distracted by the terrors in store to care about the aged traditions. 2023 isn't playing games and aims to horrify gamers with a slew of new horror titles.
These are the biggest horror games that 2023 has to offer. They promise a brutal year that will make us all cower in corners. The impressive list of games that could make the year 2023 the year for survival horror includes long-awaited sequels, remakes and multiplayer versions of horror classics.
2023 Horror Games
Dead Space Remake| January 27, 2023
Developer: Motive Studio
Publisher: Electronic Arts
Platform: PC, PS5, Xbox Series X & S
Poor Isaac Clarke. He wants nothing more than to complete his job. But the pesky necromorphs keep getting in his way. The Dead Space remake is proving to be the engineer's deadliest outing yet, despite being a recreation of his introduction to the USG Ishimura.
Motive Studio rebuilt Dead Space, using modern tech and Frostbite engines to keep players interested in moving forward. A new sound design, enhanced visuals, and even a longer story promise to grab players from the beginning credits to the last crawl. Motive has been posting developer vlogs, which showcase the many changes made to the original idea. The remake sounds and looks completely different, except for the similar character design.
Given how well-executed Dead Space 2008 was, it is only natural that the remake will be the most popular new horror game of 2023. We can only hope it's as good as it sounds, so we can get a Dead Space 2 remake.
Dead Island 2| February 3, 2023
Developer: Dambuster Studios
Publisher: Deep Silver
Platform: PC, PS4, PS5, Xbox One, Xbox Series X & S
After nearly becoming a casualty of development hell, Dead Island 2 is finally coming, and it's looking to be one of the most exciting, biggest new horror games of 2023. All those years stuck in the creative process seems to have bred a game that's not only visually stunning but one that promises to expand upon the successes of its predecessor.
In an overrun California setting, players will face off with the undead using whatever weapons or tools they have at their disposal to divide heads. Literally. Dead Island 2 promises to lure players into the seas of undead during a new epidemic with improved gameplay and returning mechanics such as crafting.
Dead Island 2 follows the same format as its predecessor. The game emphasizes melee combat and gives players brutal weaponry to inflict maximum damage. If one thing is for certain, it's that heads will quite literally roll. Whether it's an undead head or that of the player all depends on one's aptitude for zombie slaying.
Sons of the Forest| February 23rd 2023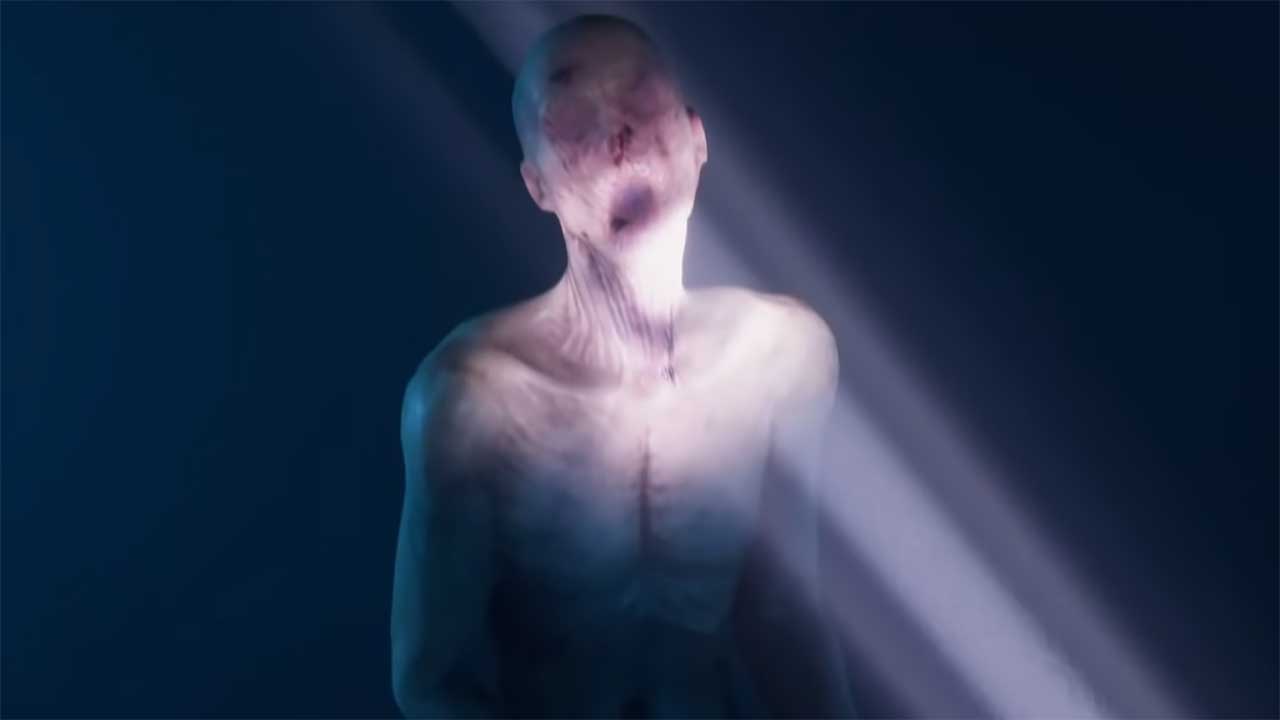 Developer: Endnight Games Ltd
Publisher: Newnight
Platform: PC
First time round, players were scrambling for their son after a downed jet sent them to the island. We return to The Island this time looking for the missing billionaire. If our experience with The Forest has taught us anything, it's that things probably aren't looking too good for the billionaire.
For players, though, there's a little hope as they gather resources, craft supplies, build shelter, and use a variety of crude weapons to survive from one day to the next. This wouldn't be a horror game without an antagonist, and the mutants have returned to continue torturing players with their masses.
Sons of the Forest will be the sequel to The Forest. It will include co-op multiplayer, seasonal change, and a large selection of blueprints.
| March 24, 2023
Developer: Capcom
Publisher: Capcom
Platform: PC, PS4, PS5, Xbox Series X & S
Leon S. Kennedy stars as Resident Evil 4 in his second remake. This is a complete remastering of 2005's Resident Evil title. The RE Engine remake appears to be a continuation of the original game's themes, such the village attack where the government agent is introduced to his diverse foe. But, the RE Engine remake features a new look, smoother gameplay, improved sound design and updated mechanics.
The Resident Evil 4 remake isn't a 1:1 copy of the original and Capcom allegedly took some liberties to restructure many of the game's segments. The trailers and gameplay footage show that the best moments are still there. Leon is faced with a daunting task in this haunting and atmospheric recreation.
Despite a more serious aesthetic, the series' signature camp is still present. Leon uses a knife to deflect a chainsaw attack in one trailer. If that's not worth getting excited about, we really don't know what is.
Ad Infinitum | April 2023
Developer: Hekate
Publisher: Nacon
Platform: PC, PS4, PS5, Xbox One, Xbox Series X & S
We've played through so many iterations of World War II and a few takes on the Great War before it, but Ad Infinitum may be the most unique spin on a global conflict. Ad Infinitum is set during World War I. It puts players in the shoes of a German soldier who has been tortured by haunting monsters and horrific visions.
The potentially controversial perspective promises to drive a conflicting narrative, forcing players to feel some sense of sympathy for a soldier fighting for the perceived "bad guys" of the conflict. They will be immersed in a horror-filled psychological world as they navigate the battlefields and trenches.
Ad Infinitum creates a terrifying atmosphere of horror gaming using the backdrop of warfare in 2023.
| TBC 2023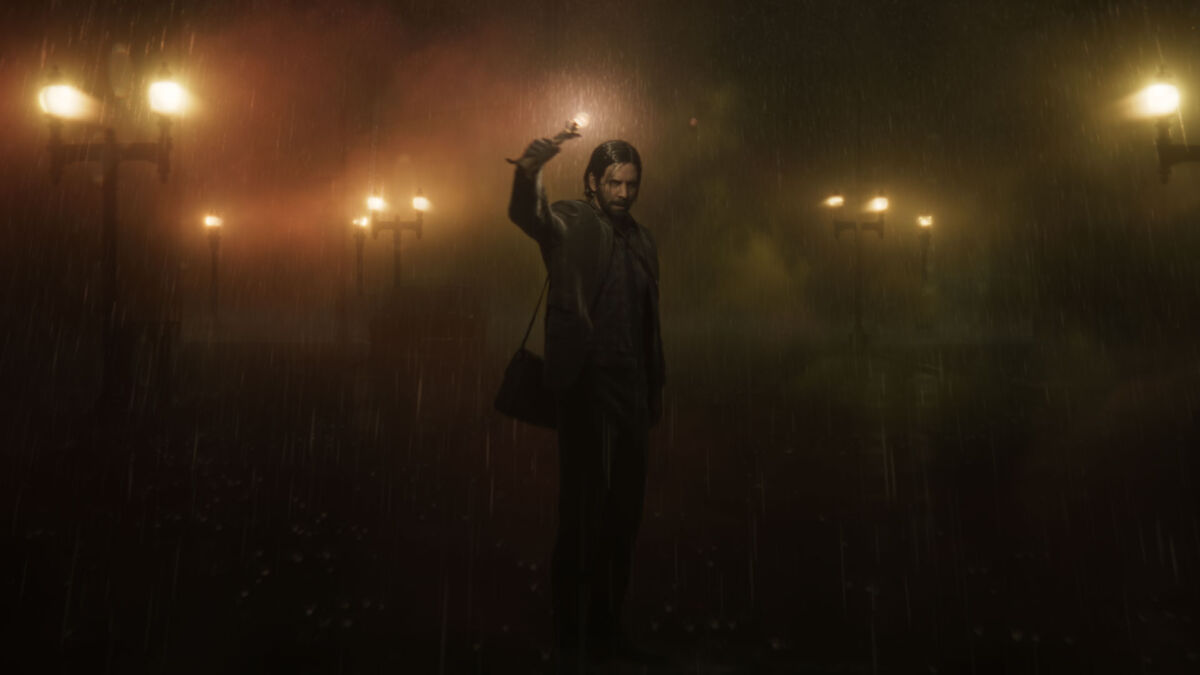 Developer: Remedy Entertainment
Publisher: Epic Games
Platform: PC, PS5, Xbox Series X & S
Everyone's favorite tortured writer is back after a 13-year hiatus. The last time we saw the title author, he was in the Dark Place after his fight with the Dark Presence. We know very little about Wake's newest exploit, save for the tagline "Monsters wear many faces." We know Wake had been tortured by his antagonistic and twisted doppelganger, Mr. Scratch, and this suave, serial killer iteration of himself will likely make a return for the sequel.
The trailer for Alan Wake 2 begins with a disturbing crime scene, with a dead body lying on top of a rock table. The nearby tree bears a dual triangle symbol, possibly referring to duality or spiritual travel. We get a look at a dreary metropolis and what appears to be Bright Falls before getting a closeup of a scruffy Wake and a flash of Wake's face, bloodied and twisted with rage.
Could it have been Mr. Scratch We sure hope so.
Alone in the Dark| TBC 2023
Developer: Pieces Interactive
Publisher: THQ Nordic
Platform: PC, PS5, Xbox Series X & S
Alone In The Dark is considered to be the elder statesman of the survival horror genre, but the success of games like Resident Evil and Silent Hill, coupled with Alone In The Dark's inability to maintain relevance after the year 2000, has meant the franchise has fallen by the wayside. However, 2023 may be the year that things change.
Borrowing from the formula Capcom established with Resident Evil 2's remake, Pieces Interactive and THQ Nordic are remaking the original Alone In The Dark for a new audience, changing the game into an over-the-shoulder action horror experience. A lot of familar faces and locations still remain, such as the iconic Derceto Manor, but there's been quite a few changes to the game's story.
Alone In The Dark needed a fresh look and a new direction. It is now one of the most important horror games in 2023.
Killer Klowns From Outer Space| TBC 2023
Developer: Teravision Gaming
Publisher: Good Shepherd Entertainment
Platform: PC, PS4, PS5, Xbox One, Xbox Series X & S
After a surprising surge in popularity, which came coupled with a maze at Universal Studios' Halloween Horror Nights, Killer Klowns from Outer Space is finally getting the video game treatment. Teravision follows in the footsteps other developers with rights to movie IPs by going multiplayer with this neon-infused horror romp.
The Klowns, the titular Klowns, have arrived on Earth to transform hapless people into hanging cotton candy smoothies. While the task should be simple considering their array of space weaponry, clown gadgets, and special abilities, the survivors of Crescent Cove aren't going down without a fight.
The players can either choose to take up arms and fight the clowns to save the planet, or they can control one of these galactic jesters. They will also use any number movies-accurate tools to hunt down their prey, such as the classic balloon dog. Teravision promises to bring online horror to the forefront with its PvPvE strategy that uses hide-and seek gameplay and dynamic objectives. This will allow players to choose between winning or losing.
Layers of Fears| TBC 2023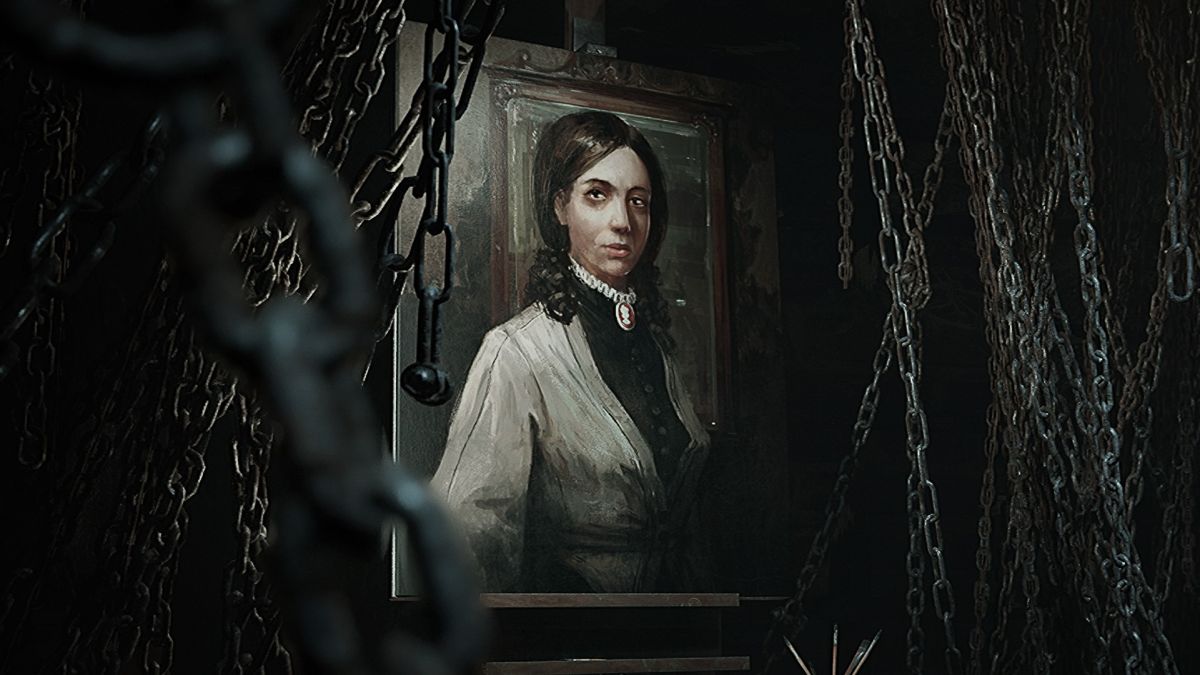 Developer: Bloober Team
Publisher: Bloober Team SA
Platform: PC, PS5, Xbox Series X & S
Layers of Fear has taken many players to the edge of madness and back with its horrific imagery and bizarre visions. Layers of Fears will build on the foundation of its predecessors. The new entry, which is built on Unreal Engine 5, promises a stunning journey into madness. Players will discover a new story and learn new gameplay mechanics.
The psychological horror story that examines the mind of obsessive artists is the third installment of the psychological horror series. Find out what it's like to be truly tortured by your own work as Layers of Fears takes narrative cues from the first two entries to leave players unsettled and disturbed.
How this new story will unfold is yet to be seen, but we can almost guarantee it won't be an easy journey. This is especially true considering how persistent Layers of Fear 2 and Layers of Fear 3 were.
The Outlast Trials| TBC 2023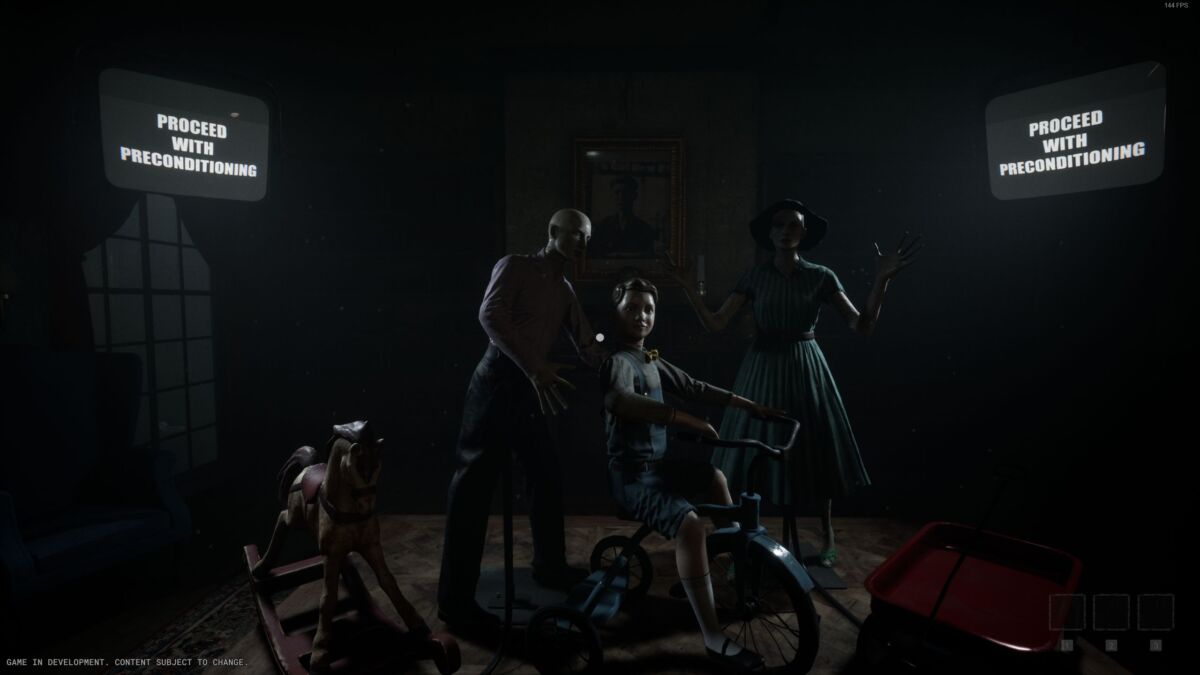 Developer: Red Barrels
Publisher: Red Barrels
Platform: PC
One-player stories were created in the first two Outlast games. They took place in an asylum and a hellscape in rural Arizona. Each game is relentlessly focused on the player and allows them to catch their breath between grueling encounters. The Outlast Trials will be more brutal than ever with a multiplayer experience that allows players to take on the Murkoff Corporation trials either alone or together.
Players enter Murkoff's demented trials, which test different methods of brainwashing and mind control. It's still primarily a hide-and-seek stealth game, but Murkoff wants real results and will provide players with some necessary tools that will help keep them hidden from their murderous pursuers.
Think Saw, except surviving doesn't result in a profound message and life lesson. It just means you've done Murkoff's bidding and proven its experiments successful. You can play the Outlast Trials with up to three players. They will either work together to move from trial-to-trial and reveal the secrets of Murkoff, or they will leave the weakest player behind as bait.
Silent Hill 2 Remake| TBC 2023
Developer: Bloober Team, Konami
Publisher: Konami
Platform: PC, PS5
Ask any horror fan, and they'll tell you that Silent Hill 2 is one of the most beloved horror titles ever made, so a remake of such hallowed ground is going to be a daunting prospect for a lot of people. Whether Bloober Team will be able to live up to Silent Hill 2's incredibly legacy with their remake remains to be seen, but one thing is for sure: they're going all out.
Silent Hill 2 is a completely remade game of the original Silent Hill. It features improved graphics and gameplay but retains much of the story. We've still got James travelling to Silent Hill, and he's still going to find himself smacking demons with a baseball bat, but the overall presentation has been massively improved.
This Silent Hill 2 remake should be one of 2023's best horror games when it launches.
Texas Chain Saw Massacre | TBC 2023
Developer: Sumo Digital
Publisher: Gun Interactive
Platform: PC, PS4, PS5, Xbox One, Xbox Series X & S
Friday the 13th. The Game may not be a masterclass in asymmetrical terror, but it attracted enough attention and was praised for its commitment to the source material. Sumo Digital is taking inspiration from Voorhees' latest video game romp for Texas Chain Saw Massacre, a 4v3 asymmetrical horror game that puts the Slaughter family in the spotlight.
Leatherface completes the recognizable list of the Cook, the Hitchhiker and their new family members Johnny & Sissy. Players who control one of the Family survivors will be hunted down by player-controlled survivors.
True to the film, the bloodshed is intense as survivors are brutally slain if they can't find their escape. Surviving won't be easy as the Family has access to unique abilities like crafting poisons or tracking footsteps. Then, of course, there's the big guy himself, wielding his chainsaw and dismembering any who cross his path.
READ NEXT 14 Best Horror Movies for 2022
Cultured Vultures has affiliate links that allow you to make small commissions on sales made by visiting our site. Gaming news, movie reviews and wrestling are all covered.