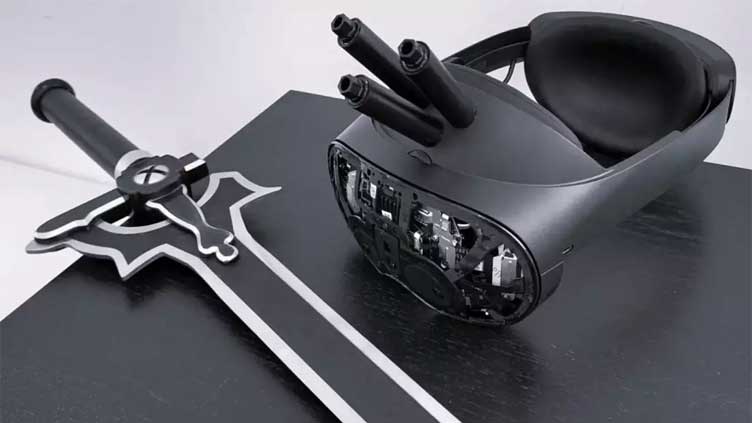 Technology
VR headset that kills you when you die in games
(Web Desk) – Oculus founder claimed that he made a Virtual Reality (VR) headset that kills the person who is using this if he dies in a game.

The wearer's forebrain receives direct contact from the charging modules. It appears that the player's head would blow up when they reached 0 points. This would be a fitting scene in a thriller series such as Alice in Borderland.
Palmer Luckey (the creator of OculusRift) shared this information on his Twitter account. According to what he stated, "To commemorate the Sword Art Online Incident of November 6th, 2022, I made the OQPNVG, the first virtual reality device capable of killing the user – if you die in the game, you die in real life."
"I invented the OQPNVG virtual reality equipment that can murder the user. If you die within the game, you will die in real life." This is to commemorate the Sword Art Online Incident which occurred November 6, 2022.
According to Palmer Luckey the inspiration for the device came from the Japanese novel series, which was also adapted into anime Sword Art Online. In this game, players are locked in an online role playing game in which death in the game is interpreted as death in reality.
During his tenure at the helm, he created the Oculus Rift and other VR tech that now underpins Meta's big bet on the metaverse – an alternative world where you can work, play and meet people without leaving your home.
"The idea of tying your real life to your virtual avatar has always fascinated me – you instantly raise the stakes to the maximum level and force people to fundamentally rethink how they interact with the virtual world and the players inside it," Luckey wrote in a now-viral blog post.

' ;
var i = Math.floor(r_text.length * Math.random());
document.write(r_text[i]);