Upcoming Spongebob game The Cosmic Shake reunites Squidward, Patrick Star, Sandy Cheeks, and of course Spongebob Squarepants himself in the cartoon's latest spin-off after Bikini Bottom Rehydrated. Inspired by classic platform games like Mario Odyssey, Crash Bandicoot, and Spyro Remastered, The Cosmic Shake has a fresh trailer showcasing world design, all the original voice actors, and Spongebob's trademark madcap humour.
Story-wise, it's as follows. Spongebob, Patrick and a bottle filled with mermaid tears grant them wishes. Naturally, things go horribly wrong. The very fabric of reality is about to be torn apart so the two go on a journey across many vibrant and themed worlds in an attempt to fix it.
This is a 3D platformer that allows you to unlock new abilities and cosmetics in each zone. The Mario Odyssey comparison helps with this. As the gameplay shifts from the Wild West Jellyfish Fields, to the Halloween-esque Rock Bottom, it's a 3D platformer.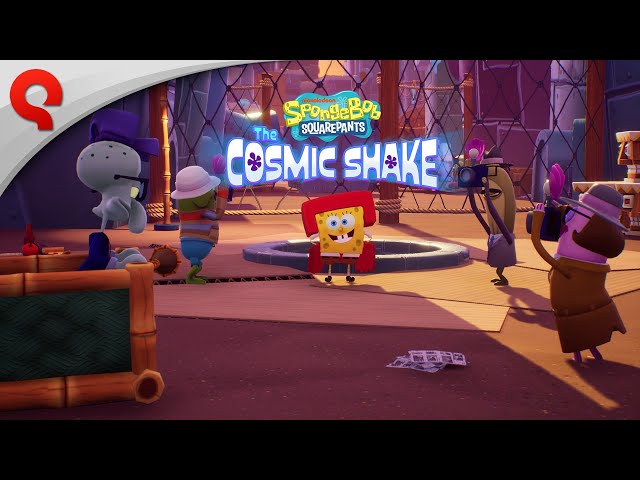 Seven worlds are totalled, and all seven of them are inhabited by the Spongebob Squarepants cast. All voices were provided by the original actors. The latest trailer introduces alternate versions of Sandy, Gary, and Squidward as they appear across the various, reality-twisting worlds of Cosmic Shake, showcasing also a colourful visual design that's faithful to the cartoon, but reminiscent of modern platformers like Crash 4 and Spyro Remastered.
The Cosmic Shake will be available for pre-order on Steam from January 31. You'll receive a bonus costume pack that includes seven additional Spongebob outfits.
For the true Squarepants devouts, there's also the BFF Edition, which naturally comes with the game and the costume pack, but also includes an inflatable Patrick, a collectible statue, an amulet and necklace, four bouncy balls, and – for when you've got family coming over – four Spongebob dinner mats. You can pick it up from THQ Nordic for $249.99 USD (£219.99 GBP).
Check out some of the other great upcoming games in 2023, or perhaps the best adventure games, if you can't wait to explore the absurdist world of The Cosmic Shake.