Playstation 5 will get a variety of exclusives this year. These exclusives include several long-awaited PlayStation Studio games with huge budgets, as well a slew of remakes and JRPGS from third-party developers.
Sony has already announced several of these games, so fans know what they are and when they will be released. However, some of them have no release date window, while others haven't been announced yet.
Sony has now released yet another title rumored to be in development.
ADVERTISEMENT
This article continues below.
Sony may soon unveil a long-awaited PlayStation 5 Exclusive remake
When every PlayStation first-party studio wanted to send holiday greetings to their fans last year, they created artwork that was inspired by their most popular games. Bluepoint was one such developer, and their art was quite curious indeed.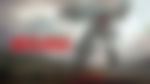 They represented all the major titles they had worked on previously. It included Shadow of the Colossus (Demon Souls Remake), God of War Ragnarok (God of War: Ragnarok), and one gift box. Bluepoint fans noticed the box and thought it was a teaser. And they guessed that this game was Bluepoint's Remake of Metal Gear Solid.
Rumours in the past suggested that this game had been in development at a studio known for making remakes of classic games. It is hard to find a studio that has a better reputation for creating game remakes.
There was recent news that Sony may be hosting a State of Play event where it would unveil a variety of new games. Fans are also speculated that this Remake might be revealed at the upcoming State of Play event.
Even though there's no confirmation from Sony or Bluepoint or even Konami regarding this, it appears this time is as good as any for this game's reveal. This game must be revealed soon, if it's completed and if it's aiming to launch in 2023. And what better place to reveal a game of such potential than at Sony's State of Play showcase?
ADVERTISEMENT
This article continues below.
This whole series could be coming to the next-gen very soon!
Sony may be working to bring the entire series to its next-generation console. There's no confirmation if these games would be exclusive to PlayStation 5 or not, but they are coming. This much is clear.
It remains to see if any of these titles are announced in the near future. Some people are denying the Metal Gear theory, and simply saying that Bluepoint has a Bloodborne Remake in development.
ADVERTISEMENT
This article continues below.
WATCH THIS NOW- Biggest Games Announced at the Recently Concluded Playstation State of Play
No matter what remake it might be, the air will only clear next month when this event starts.