Sony's PlayStation 5 life cycle is in the full swing now. Since the launch of PlayStation 4, fans have been asking Sony for more focus on PlayStation 5. The install base for PS5 was smaller than Sony had hoped. This may have been caused by the stock shortages that occurred during the pandemic.
Sony did announce that 30 million PS5 units had been sold and that the console was now more readily available for purchase. And maybe that's why Sony has taken this next step!
Sony has finally shifted its focus on PlayStation 5 exclusives
ADVERTISEMENT
This article continues below.
A number of PlayStation exclusives were launched last year on PS5 as well as PS4. For people with a PlayStation 4 at home, this was great news. However, PlayStation 5 owners saw this as a sign of weakness.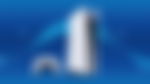 Some people claimed that the reason they bought PlayStation 5 was to have access to next-gen games with next-gen visuals. Cross-gen games would result in a lack of visual fidelity. Developers would have to compromise on these games because of the older, less powerful PlayStation 4.
Sony seems to have finally decided to shift their focus after selling enough consoles. Sony's recent trailer, which showcased 23 PlayStation games in 2023, only showed eight cross-gen games.
There are some big games on this list, such as Marvel's Spider-Man 2, Dead Space, Star Wars Jedi: Survivor, and Horizon Forbidden West: Burning Shores, are listed as "coming to PS5 only."
As has been talked about before, 2023 would finally begin PlayStation's journey into the next generation. A few high-profile titles have chosen to focus only on PS5 consoles. This would result in some really outstanding visuals.
ADVERTISEMENT
This article continues below.
Cross-gen games do not impact their success!
Cross-gen games can be visually challenged, but that doesn't mean they are doomed to fail. Sony PlayStation's biggest launch in 2022 was the God of War: Ragnarok. It was available on both PS5 (and PS4), but it looked good. This game quickly became the most popular PlayStation first-party title.
However, the developers acknowledged that they were limited by PlayStation 4 and could not use the full potential of PlayStation 5. This was not an issue for fans.
ADVERTISEMENT
This article continues below.
WATCH THIS STORY – Top 5 Xbox Exclusive Titles Fans Must Not Miss
So yes, the PlayStation 4 might be holding back some games in terms of visuals, but if fans want them enough, there's nothing stopping them from being successful!