---
News and research before it's on CNBC or other networks. Enjoy a 1-week trial of our news and research. StreetInsider Premium here.
---
SANTA CLARA (Calif.), Jan. 23, 2023 (GLOBE WIRE) — Sphere (formerly holo|one, announces its latest software release with tools that will change the game in extended reality (XR). This announcement positions Sphere as the first company to unlock the potential for immersive collaboration by combining XR's power with state-of the-art translation functionality.
Globally, companies have had to adapt to the rapid growth of remote work while also juggling an increasing skills gap. Meetings are less effective due to increased expectations and public pressure.
Based in the San Francisco Bay Area, with an office in Zurich and employees across the globe, Sphere is an XR software developer and provider, actively used by many of the world's leading enterprise customers. Sphere 3.0, which will be launched in the first quarter (2023), is poised to change the way businesses interact. Not only is it supercharging the remote working landscape by transforming it from 2D to 3D, but it's also empowering professionals to connect across dialects.
The company's development will enable workers to flawlessly collaborate with remote participants represented as lifelike avatars – including eye, face, and hand tracking – for a more authentic meeting experience. Speakers will be able to communicate in any language they choose, and listeners will receive live translation feeds in their native language using next-generation conversation software. Participants wearing XR headsets will be able to hear the real-time translation spatial audio from the speaking individual/avatar, eliminating the need for subtitles.
"The future of work lies in immersive collaboration," says founder and CEO, Sven Brunner, "the new work paradigm demands that enterprises adopt remote working operations, but our goal at Sphere is to preserve the engagement and productivity that comes with in-person meetings. Using Sphere, teams working at a distance and talking in different languages can feel as though they're in the same room, perfectly understanding one another. 3.0 will remove language barriers from business meetings. Nor will the limitations posed by legacy conferencing software."
This release will be accompanied by a Q1 2023 official rebrand. Sphere, the new name for the company that is now known as holo|one, the company recognized as the standard for enterprise metaverse technology will simply go by 'Sphere'.
Sphere provides multiple XR use cases in one streamlined, turn-key solution. Every package has the crucial foundation of connecting people in new dimensions that increase productivity. This creates tangible ROI for its customers. Sphere 3.0 will allow for immersive collaboration unlike anything currently on the market.
one|one
Sphere integrates extended reality (XR), seamlessly into enterprise business processes. It is a unified collaboration, productivity, and collaboration tool.
The company is changing operations to be a no-code solution that covers critical use cases such as digital collaboration, sales, marketing, remote assistance and workflow guidance. Sphere is widely recognized as an enterprise standard in XR software. It reduces training costs, decreases service resolution times and drops error rates to almost zero.
For more information, please visit www.sphere.tech and follow us on LinkedIn: https://www.linkedin.com/company/spheretechxr
Get in touchAlexandra CoreyHead Marketing[email protected]+1 416 697 8762
A photo accompanying this announcement is available at https://www.globenewswire.com/NewsRoom/AttachmentNg/f65b4bb1-3f77-44d2-8343-e4f5f6d24cda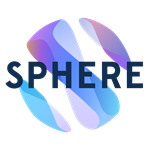 Immersive Collaboration by Sphere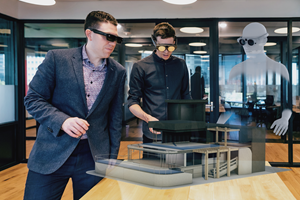 Hybrid meeting using Sphere to review design and conclude work on a 3D-model before production.
Source: Sphere Technology Holdings, Inc