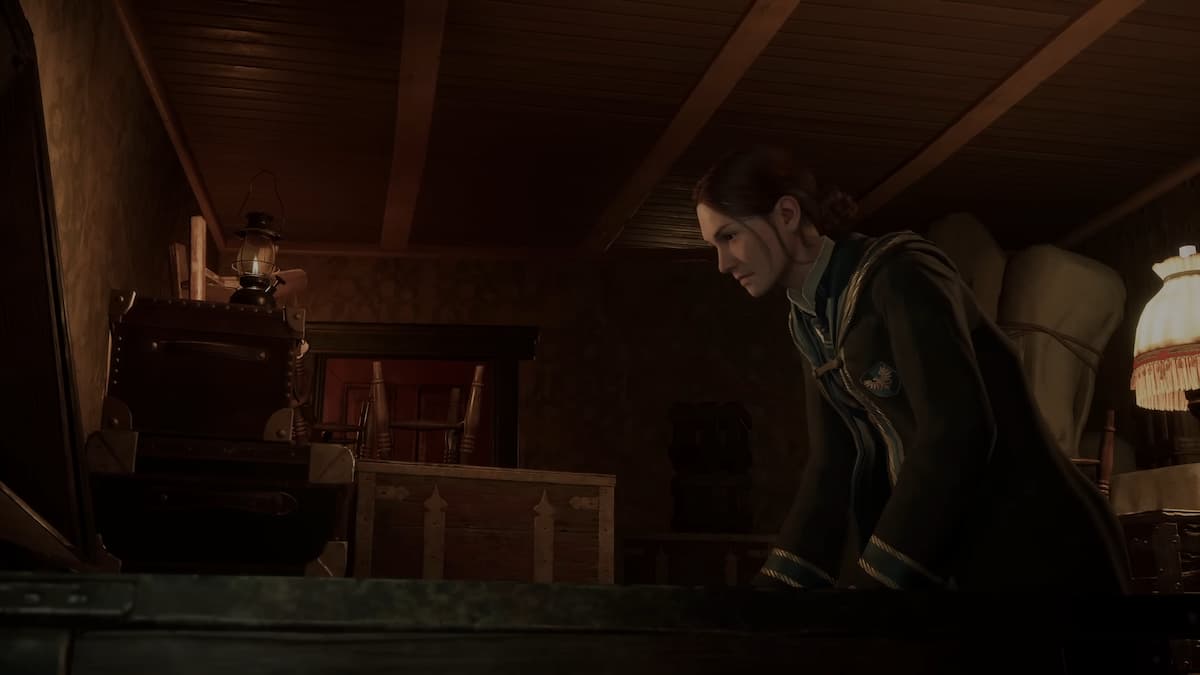 A few parts make up the Haunted Hogsmeade Shop
Remember the days of "project 10-dollar," platform-exclusive quest nonsense? Well it's back! The latter is at least, with Hogwarts Legacy. Here's what's actually exclusive to PlayStation, so you can decide whether or not you should miss out or not.
What is the Haunted Hogsmeade PlayStation Exclusive Content Pack?
Here's what you actually get with the Haunted Hogsmeade Shop quest, including the rewards and bonuses:
The quest is itself, with a dungeon for you to explore
The Shopkeeper's cosmetic set
The in-game Hogsmeade shop (which you can use to "sell items and gear at better rates than anywhere else")
There's also this separate item that's exclusive to PlayStation users:
A Felix Felicis potion recipe (for Pre-Orders Only)
We also have a quick quote on what the quest actually deals with, story-wise: "Cassandra Mason has a shop to sell you in Hogsmeade, but all is not as it seems in this run-down establishment. What sinister secrets lie beneath Madam Mason's shop and why was she so keen to sell it? That's a mystery Hogwarts Legacy players will discover in the Haunted Hogsmeade Shop quest exclusively available on PlayStation platforms."
The Felix Felicis potion recipe is linked to pre-orders: "Additionally, if you pre-order any PS4 or PS5 version of Hogwarts Legacy, you'll gain access to the Felix Felicis potion recipe. Felix Felicis is a luck potion which reveals gear chests in the mini-map on one in-game game day. It will make your journey to Hogwarts and its surrounding areas a lot more exciting. However, this is only a part of the recipe. You'll still need to make the most of your Potions lessons and the Room of Requirement potion stations to brew this bottle of liquid luck."
You can find more detailed information about the quest on the PlayStation Blog.
Is there the Hogwarts Legacy PlayStation exclusive content to be released for PS4 and PS5
According to the official Hogwarts Legacy Twitter account, "all" PlayStation editions come with the Haunted Hogsmeade Shop exclusive quest, which includes both PS4 and PS5 platforms.
As of right now You don't need to pre-order to get the quest, it'll just be included for all PlayStation users. You will need to pre-order the Felix Felicis potion recipes.