Fireball Wizard will be released on PC and Mobile next month.
---
New trailer released by ginTronic & PID Games. Fireball WizardAlong with the new info and release date,. The team has confirmed that the game's release date is June 20, 2023, for both mobile devices and PC. You will be playing as Harry the Wizard who uses his abilities and powers to blast through multiple levels of this retro platformer. Below you will find more information on the game, as well as the latest trailer.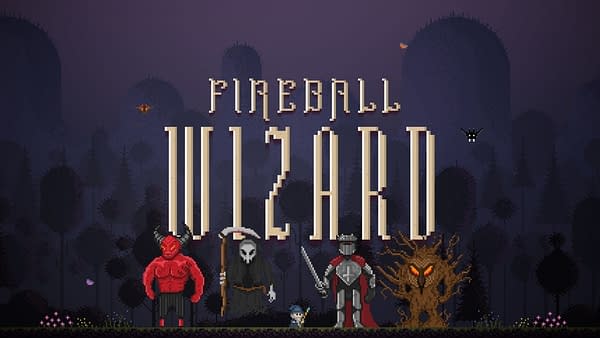 "Explore Wizardonia – a magical land filled with wonder and danger in Fireball Wizard! You'll be a powerful wizard exploring a pixelated world filled with treacherous obstacles and enemies. Use your unique skills to launch deadly fireballs at bosses or uncover hidden secrets in forests, castles and caves. Fireball Wizard This game is a perfect blend of adventure, action and puzzle-solving. The game offers a wide range of enemies and environments to explore. Fireball Wizard This game will keep you entertained for hours. You will be able to upgrade your equipment and master your skills as you advance through the many levels of the game. You'll encounter many puzzles and obstacles as you explore the world of the game. They will push you to your limits and test your skills. You'll be able to unlock new spells as you advance. "Put on your wizard's staff and grab your robe to become the ultimate Fireball Wizard!"
Action-packed adventure gameplay: Explore a world of danger and wonder in a pixelated environment.
Powerful wizard abilities: Use your magic to launch deadly flames and battle fearsome bosses.
Challenging puzzles: Test your abilities with brainteasing puzzles, obstacles and challenges.
Discover hidden secrets Discover the secrets of every corner of our planet.
A unique blend of genres This game is a combination of action, puzzles, and adventure that will keep your attention for hours.