Arkane Austin has released an updated Redfall video, giving one of the best looks yet at its open-world vampire game.
Released as part of publisher Bethesda's ongoing QuakeCon event, the 20-minute video below features insight from key development talent including studio director Harvey Smith, creative director Ricardo Bare, art director Karen Segars and lead producer Aaron Carter.
Redfall is an open-world FPS with story and can be played solo or in a group of up to four players. This game features players trying to defeat a legion o vampires who have shut down Redfall, Massachusetts from all outsiders.
Arkane Austin and Redfall come to life
"Redfall is our effort to take what Arkane does well, a hybrid of first-person games and RPGs, and stretch ourselves a little bit," Smith says. "Does this work in the open world? Is it possible to use this solo or with co-op members? Can we take all our narrative layers and our improvisational mechanics and our style and spread that out across an open world?"
Bare says: "The reason I like making the kind of games that we make is because I like playing these kinds of games, and so it's the same reason I like tabletop RPGs too. It's the allure of like, I want to witness and then mess with some dramatic scene. I want to come upon these tableaus and sort of, almost ant farm like, see what's going on here, what they're saying and try to suss out what they're doing, and then I want to jack with it in some way.
"You know, turn the vampire loose on them or put explosives down, or snipe them from a distance, or see some cultist fortress real far away and try to figure out how am I going to get in there. You know, what am I going to find when I get in there, that kind of stuff is like super enticing to me."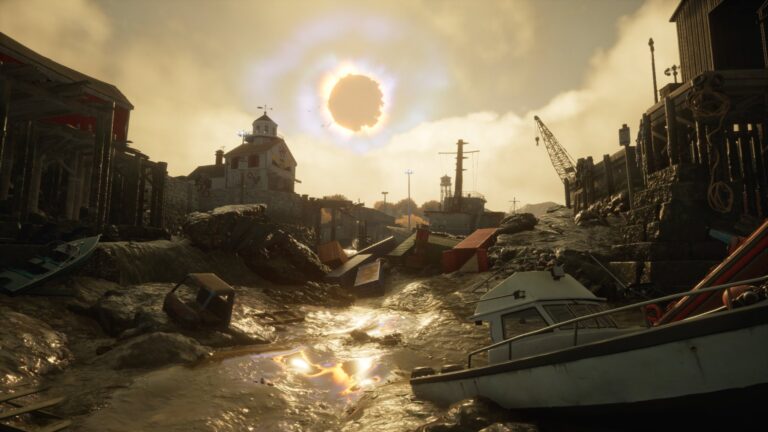 Bethesda pushed back the Redfall/Starfield release dates by moving them from this year to the first quarter of 2023. The titles will then be available on Xbox Series X/S, and PC.
"The teams at Arkane Austin (Redfall) and Bethesda Game Studios (Starfield) have incredible ambitions for their games, and we want to ensure that you receive the best, most polished versions of them," it said.
"We want to thank everyone for their excitement for Redfall and Starfield. That energy is a huge part of what inspires all of us every day and drives our own excitement for what we are creating."