QubicGames announced that Xbox and PlayStation owners will get Blade Of Darkness. An HD version is also available for PC owners.
---
QubicGames has revealed that they will be releasing their game this week Blade Of Darkness Both the Xbox and PlayStation consoles will have an upgraded version, while the PC version of the PC version will remain unchanged. They are both compatible since the console version will come in HD. So they decided to offer PC players a free upgrade, so that they can enjoy the same experience as console users. Except for Switch users, the HD version will soon be available on the Nintendo console. The latest trailer shows how the game will look. It is available everywhere right now.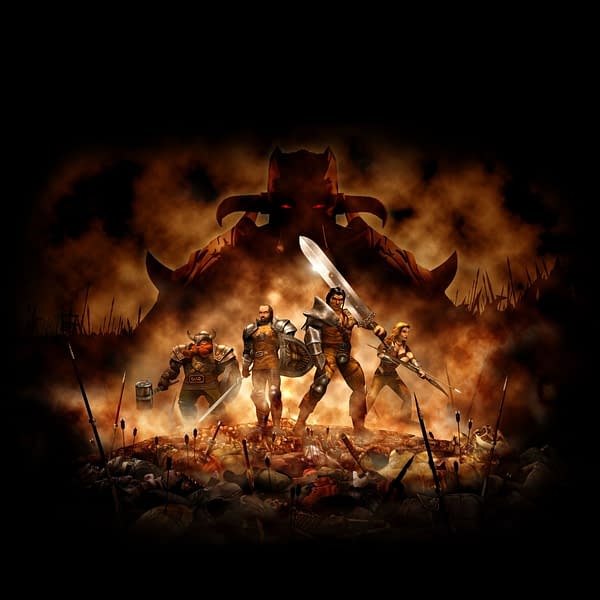 "An alarming new threat is growing over The Central Kingdoms. The borders once protected by the King's Knights fiercely are now insecure. Fearsome orc clans lurk on every road, and they are more numerous than ever. The steppe's proud nomadic peoples are alert for strange beasts lurking in the dark. Not even the stout dwarves, hidden in their underground palaces, seem safe from threat – from the unknown tunnels of its mines, a foul army of hideous creatures advances inexorably. Chaos takes over the World. Only the oldest remembers the actions of a hero, and a few other warriors who, at other times, fought against Chaos forces. The mother of all living things, Ianna, gave the hero a powerful weapon to defeat evil and enter the abyss. However, that was many years ago. A new hero is needed, a chosen one who is worthy to wield the Sword and destroy the enemy… this time forever."
Four characters that can be used: Pick your Champion of Ianna — Tukaram, the Barbarian; Naglfar, the Dwarf; Sargon, the Knight; or Zoe, the Amazon — each with unique strengths, weaknesses, and fighting skills, as you hack 'n slash your way through a blood-drenched quest to save the world from the forces of Chaos.
Bloody & Gory Combat: You can learn devastating combo attacks that you can use to cut your opponents in half. Use your foes' limbs as weapons by hacking off theirs!
A Detailed & Dark Fantasy World: As you explore treacherous tombs and frozen fortresses as well as demon spires and deserts, temples and palaces, you will encounter orcs and trolls, demons and skeletons and scores of other malevolent enemies.
Interactive Environments: As you solve puzzles and disarm traps that mix physics, hydraulics, and lethal traps, destroy in-game items with fire and your fists.
Re-Release of a True Genre-Defining Video Game We are glad to bring Blade of Darkness to life. It is an iconic classic that inspired many action-adventure titles with its combat strategy.