Stardew valley is a game that has a high scaling factor. One might even spend months developing their family's inherited farmland. To further develop your farm, you will need to acquire more gold as you climb higher up the ladder.
It doesn't really matter if your goal is to improve your structure or purchase new animals. 
You have many options to make sure you keep your gold income.
Selling fish, crops or mined goods is one example.
Selling is one of the best ways to increase your gold income. Truffle Oil.
If you are not familiar with this high-value product, you might be at an earlier stage in the game, or just haven't bought a pig yet. 
You might have come across this oil first through the internet. Mayor's Need Quest.
For this, you need to deliver a bottle of truffle oil to Major Lewis to complete the quest – earning 750g And One friendship heart During the process.
You can give some Truffle oil to the Community Center to get the Artisan Bundle.
There may be some questions in your head, such as: What is truffle oil? And how much is it worth?
We'll answer all your questions below and also provide a step-by-step guide on how to make Truffle Oil in Stardew Valley on a day-to-day basis.
Let's dive right in!
How to make truffle oil in Stardew Valley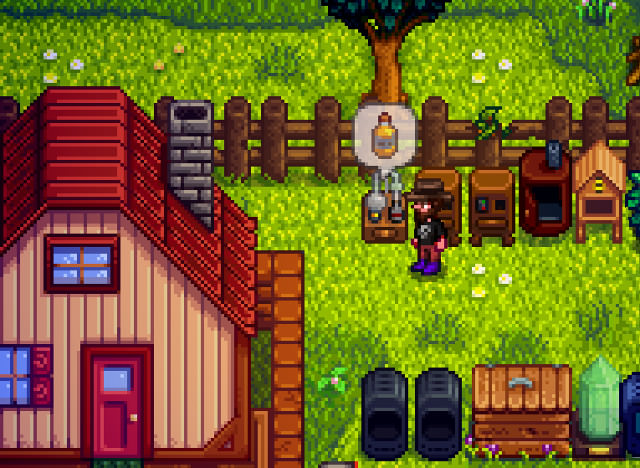 Truffle oil can easily be made from your own home.
The process is simple but you will need to have some preconditions in order to be able produce your first bottle. 
Truffles are your first and most essential requirement.
We mentioned that your main source for truffles is your farm pigs. You can also forage truffles from the secret forests. But let's focus on the main source for now.
Foraging truffles with Pigs
Upgrade your barn to the highest level in order to breed and purchase pigs at farm.
A deluxe barn would cost: 
43,000 Gold
350x Wood
650x stone
This will allow you to buy pigs at Marnie's Ranch.
A pig can be purchased for 16,000g
Once you have some pigs, you can start looking for truffles on your land. Pigs that are left out openly tend to find truffles every 1-3 days.
You can maintain a good ranching practice and keep the number at a reasonable level of happiness.
Note: Because Pigs can only find truffles in open areas, it is not possible to forage truffles in rain or snow. 
Making oil
Once you have some truffles in your possession, your next goal is to purchase an oil-maker.
This machine is made with your crafting tab. 
50x Slime
Hardwood 20x
1 Gold bar
Slime can be found by killing green slimes in mines. Before you attempt this feat, make sure to have armor and a sword.
While you're at it, you might want to grab your pickaxe and start mining for the Gold bars you need.
When you chop down trees, you can drop hardwood from the larger trunks. 
Note: The Oil Maker can only be made after you have attained the minimum Level 8 in farming. If you are still below this level, you have two options: either work your ways up or you can read about raw truffles for sale. 
Making Truffle Oil
Once you have created your Oil Maker, it is time to create your first truffle oil recipe.
You can place the Oil Maker anywhere in your home.
Click on the Oil Maker to select a truffle from your selection wheels. Voila! It's already time to make truffle oil.
To make a single bottle of truffle oil, it will take approximately 6 hours (not real hours).
Remember that truffle oil is not sold at a lower price because of the quality of the truffles used.
What is the value of truffle oil?
Truffle Oil, a high-value Artisan product, can be sold for a reasonable amount. 1065g.
Because of their availability, selling truffle oil is one of the most stable sources of income.
You can also sell truffles raw. The price will vary depending on the quality.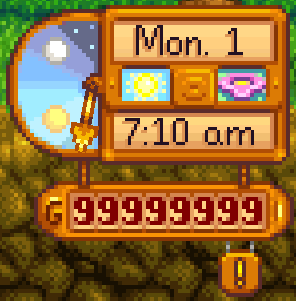 In addition, if you end up picking Artisan as a profession, its 40% increment on all artisan products boosts Truffle Oil's value to a new level. 
Raw Truffles for Sale
You might not have yet reached Farming Level 8, but don't be discouraged, as you still have the opportunity to make serious money by selling truffles raw.
Although it may seem like a waste of truffles at first glance, these selling prices will change your mind. 
The quality of a raw truffle determines its price.
There are 4 quality ratings. These ratings are listed below along with their selling prices.
Normal –  625g
Silver – 781g
Gold – 937g
Iridium – 1250g
You can see that Iridium quality truffles are more expensive than a bottle truffle oil.
This should encourage you even to forage truffles when you are not able to produce truffle oil.
Raw truffles are still a viable option to generate a substantial income.
Why is Truffle Oil so expensive?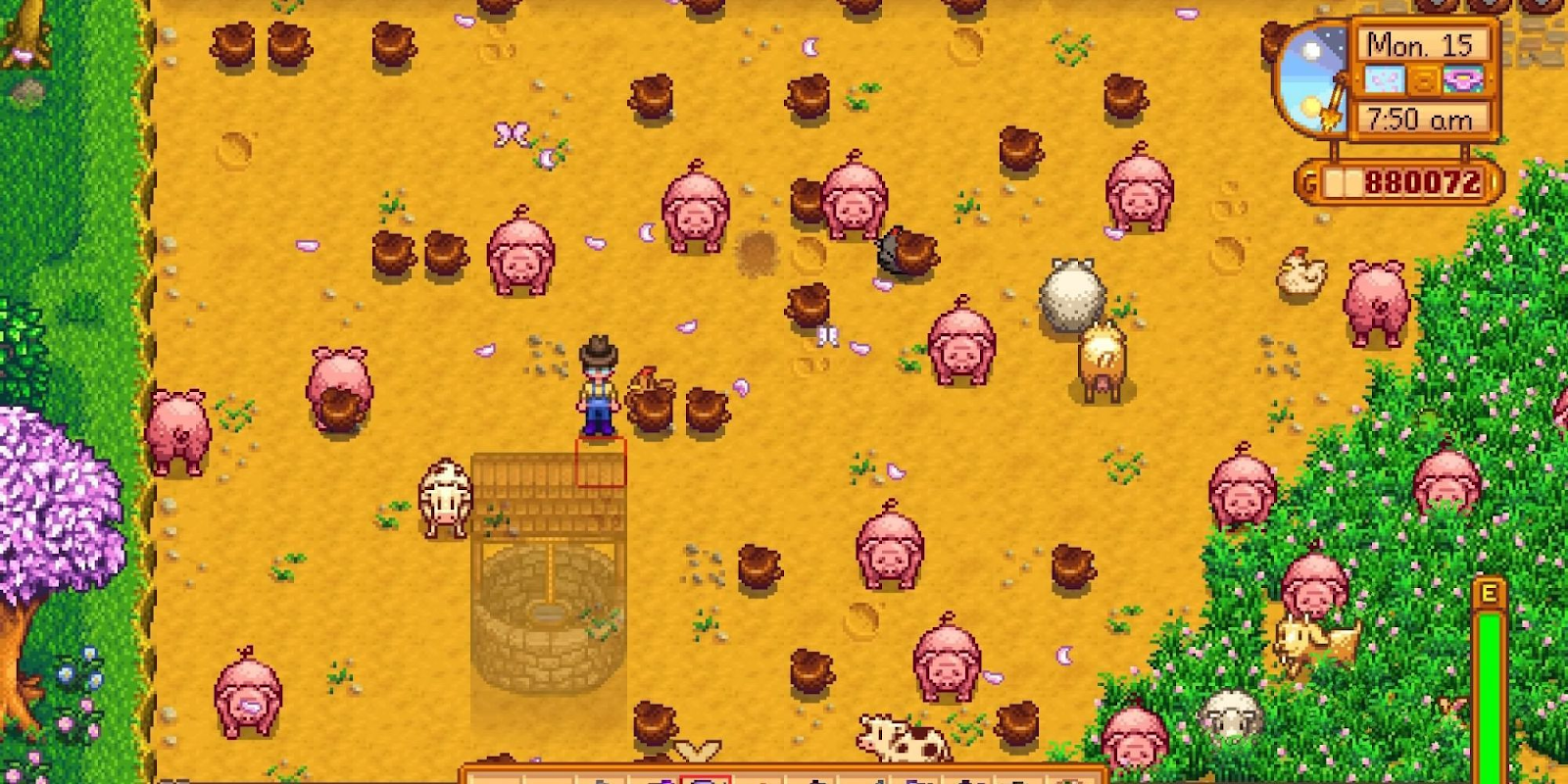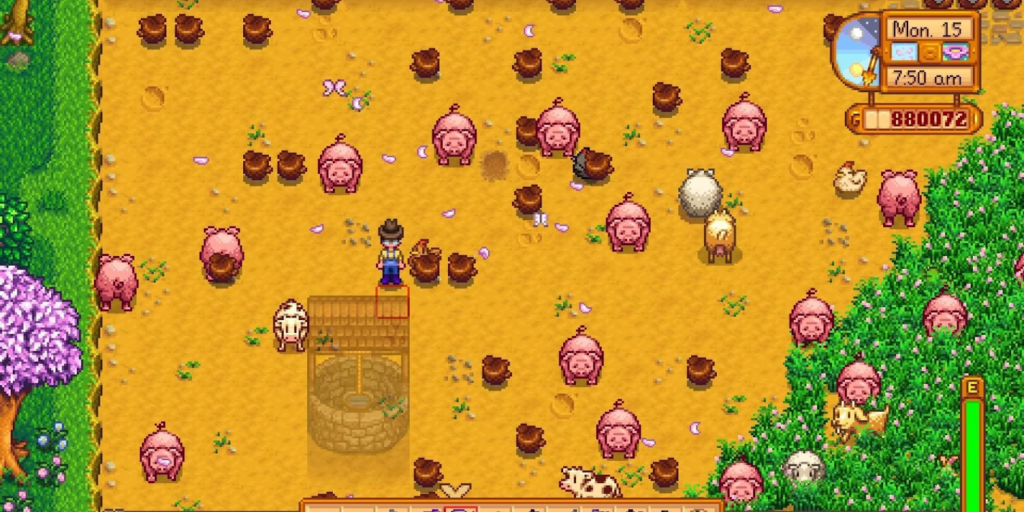 Stardew Valley truffle oil is an artisanal good that is made by processing truffles using an oil maker.
Foraging in the forest can yield these truffles. Secret WoodsYou can also raise pigs on your farm, and allow them to harvest truffles from the ground.
Truffle oil is very popular due to its high selling price, easy availability and affordability.
Truffle oil is not only highly sought-after for its high-quality, but it can also be used in many different cooking recipes.
Give your dishes an earthy and rich flavor.
Producing them can also be a great way to improve your cooking skills and expand your ingredient list. 
Conclusion
It will be much easier to make money daily now that you have a good understanding of truffle oil and truffles.
No more days of fishing at night or day. Truffles will solve your major and minor financial issues.
If you found this article useful, please read on to discover more about Stardew Valley.