PlaySide Studios released their latest mobile game this week Legally Blonde: The Game Fans can play the game. The game is based on the films and other entertainment associated with the franchise. It will allow you to play as an upstart lawyer who deals with color coordination and law. It doesn't follow the same storylines as the movies, but you will be required to handle the difficult cases that are presented to you in court. You also need to find success every time your case is won and move up in the firm. You can also play minigames or customize the game to include fashion, friendships and other elements. The game is free to download on Android and iOS.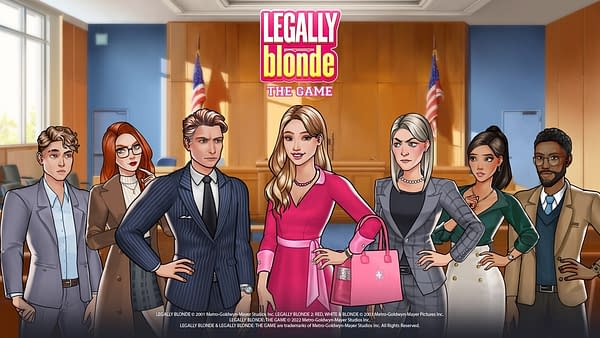 Welcome to the World of Legally Blonde. You can solve difficult puzzles, redesign your character, or make crucial narrative choices. As you climb up the legal ladder, earn your spot at the most prestigious law firm in town. Make lifelong friendships, meet your idol, and beat your opponents in courtroom battles. As you conquer the world, customize your look and style. You can even try your favorite hairstyles and accessories! You can then renovate and personalize your apartment or office to make it your own.

You can beat match-3 levels with amazing bonus tiles and obstacles! You can renovate and customize your home and personal space. The juicy and thrilling story will help you decide your fate. Legally Blonde world! Customize your look with heaps of character clothing options, and personalize your character and have them stand out against the rest!